Real Men can Cook
11 Years
May 13, 2008
10,684
178
321
Well our Oklahoma POOPS (People,Of,Oklahoma, Poultry, Swap) "2009" is in the books, our event was held this last Saturday Sept 26th, in Oklahoma City. I fantasic time was had by all with in excess of 130 people in attendance and fun and games for all.
Please have a look at the following Pic's and Join us in the fun we had.
AL
Our dining area where we served 2 full meals
Some of our Raffle items
A childrens drawing was also held along with a Pinata and Lot's of games.
the kids waiting to pick some of their favorite items
Our official POOPS steel Soldier
at least 900 birds were swapped/traded or sold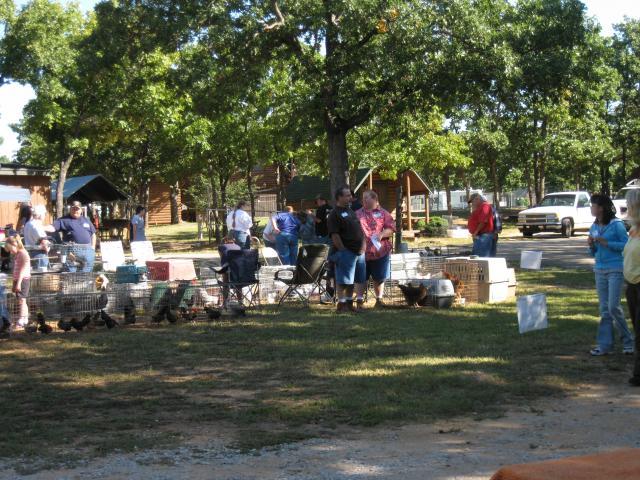 some refreshment awaits
We also held our own auction, and some very nice birds were aquired by our folks.
Giving it my best shot at Auction calling
Ring generals keeping the flow going
A nice bidding crowd
Notice our members sporting their 2009 POOPS T-shirts
We had several static displays set-up to educate & inform
Here we talk about snakes
an incubator building display
A Bee-keeper display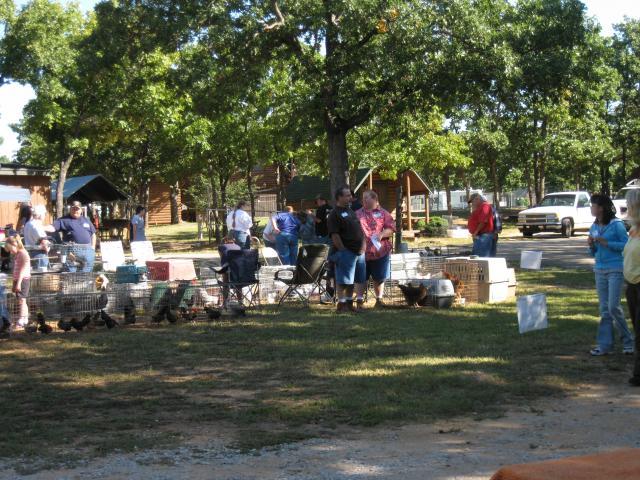 We will be soon editing a video of the event and hope to have it ready soon, later in the evening we had some fine entertainment inside our clubhouse with singing and dancing. As you can see we had a fantastic time with this family oriented event.
AL