One egg .... Hatched ...Children loved he in school today !
Then got home and mum told me one of my hens from last year laid its 1st egg! look how small it is!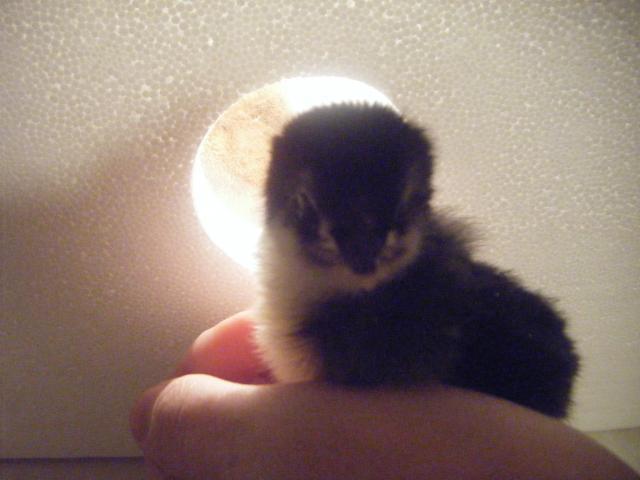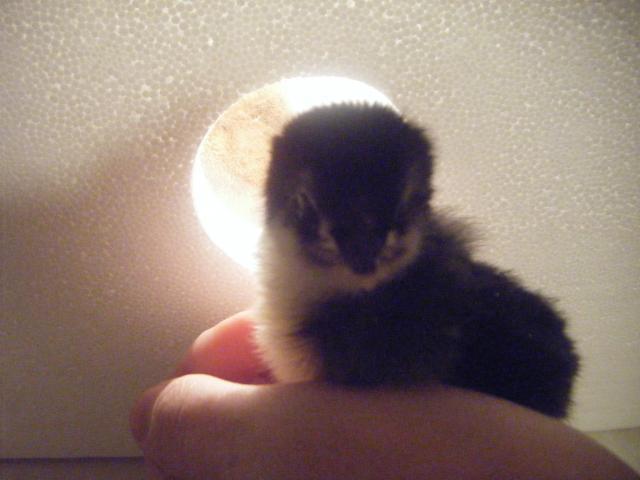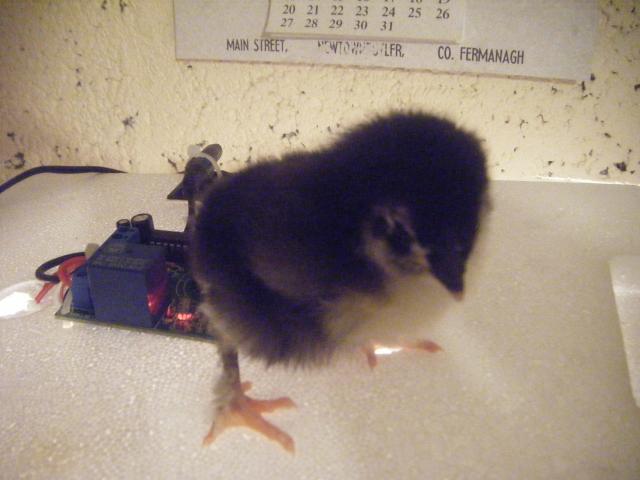 AND here isthe hen who laid it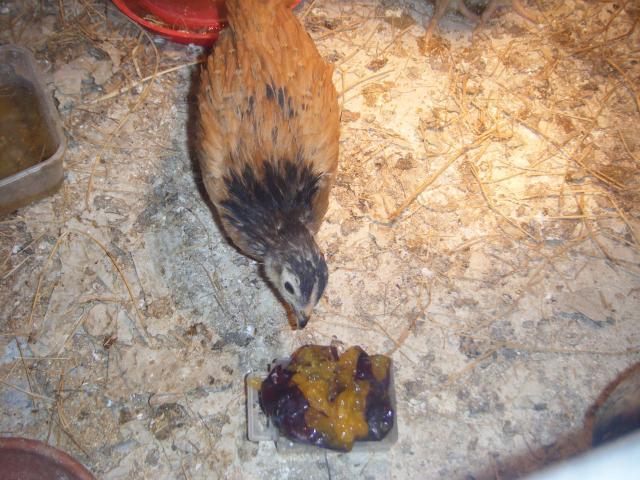 (pic taken a few months ago)
1st egg hatched and have a very active chirppy black ans yellow chick ! ...will take pics later.-
2nd egg- lot's of movement but no actual zipping
3rd egg- lots of tapping
other eggs - i think they might have died or not developed fully !
b][/b]Update -- Sunday morning Ireland - 1st egg pipped and began to zip, but a little blood around the pip.
2nd egg -- pipped but no movemement or sound
3rd egg - you can hear 'tapping'
4th egg - nothing but there was movement last night when candled.
Other eggs -- nothing yet
I'll be surpeized if any off these hatch we have had such a bad snowstorm and even a death in the family that we have not being taking good care of these eggs

this is my third batch of eggs to be incubated and my 1st two batched were sucessful .
In ireland the weather has been SOOOOO bad that snow drifts and storms has stopped access to the farm were the incubator is .. so i'm worried because a few days they wer not tunred they will not hatch.
tonight/2maor morn is day 21 and there is a lot of cheeping from one egg and you can hear it pecking the egg. we do not know shoud we help it out because the shell is so strong accordin to my granny. The eggs are DARK DARK brown and when candled .. you can not see anything anyway .. so only have been able to candle the silkie eggs and one of them still has movement in it but no sound.
Should we help in anyway , granny said to tap it with the back of a spoon gently , but i'm not sure should I .. these eggs are being hatched for a school project !
Last edited: