May 14, 2011
1,130
16
191
Boy, were they reluctant to come out into the white stuff today. It was wind blown into the run, so they didn't even enjoy that. Couple pictures....
Pearl did NOT want to go any further. She did, finally...hunger must have took over....
Lacy: I will stand here with my one foot up, until you let me in!!!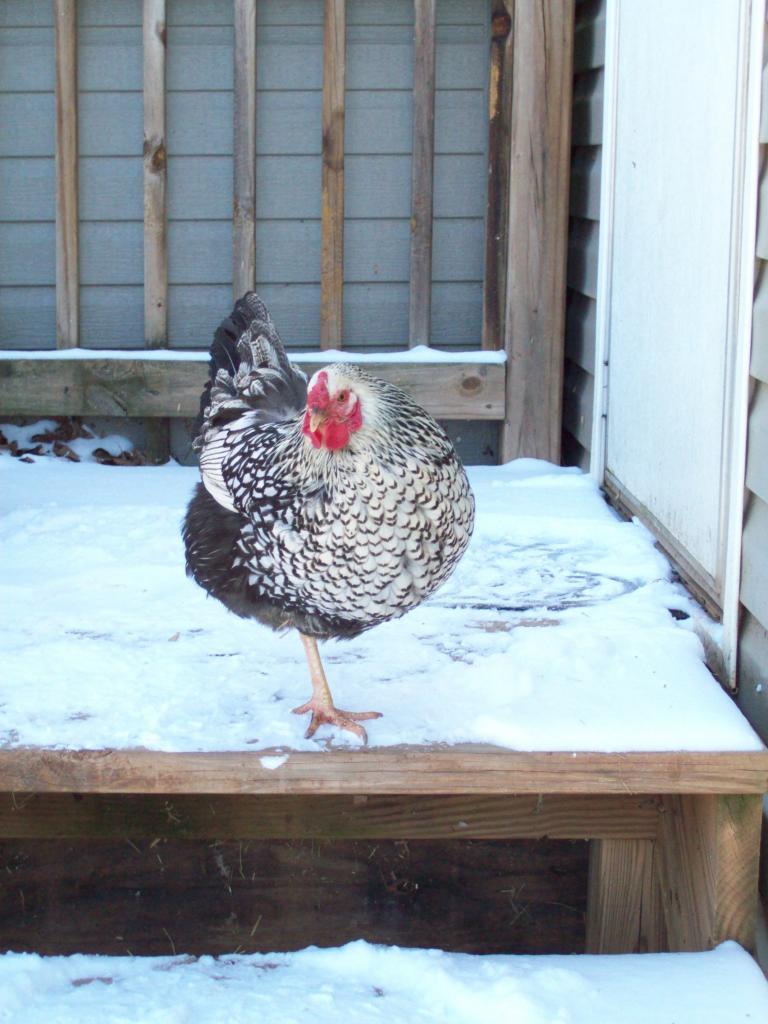 Gertie: My warmth will heat this rock up. I'm sure that white stuff will go away...soon?