We bought two chicks at the feed store yesterday, and we're really enjoying the little buggers already. We're planning on having 4 total, and my two boys got to pick out their chicks yesterday. DH and I are going back next Thursday when they receive more varieties. So far we have a RRI, and a Golden Lace Wyandotte.
This is Midget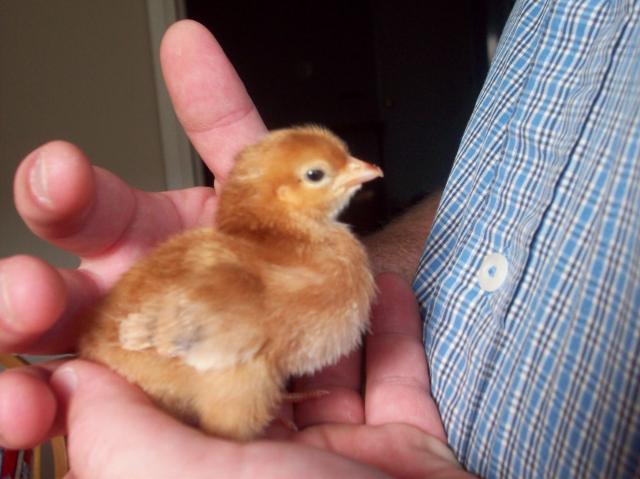 This is Anwaffles (Chicken Anwaffles is her official name)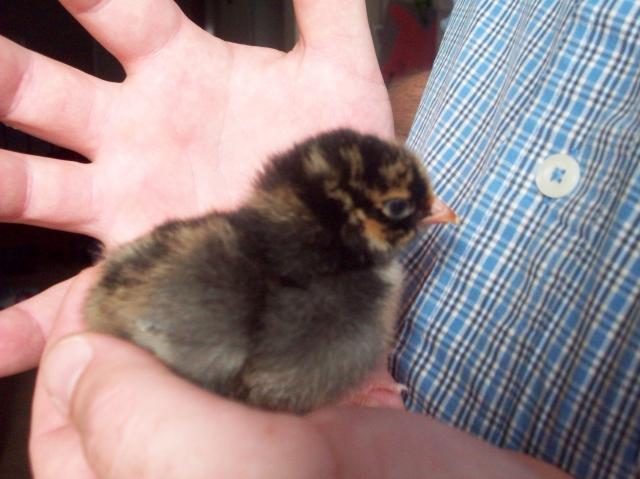 Midget was a bit of a spitfire yesterday, and at times chirping to hear herself chirp LOUDLY. Anwaffles was shellshocked, and she was very sleepy and subdued. She was eating, drinking, and pooping so I wasn't too concerned because she just arrived at the feed store yesterday. This morning she was full of pee and vinegar, pecking at Midget, and being LOUD so I know she's fine too.
This is where they're going to live once they're old enough. We still have to put the front and back on, but we're planning on doing so this weekend. Featherless child is modeling the coop for scale.