My wife and I put the final touches on our little coop (I am still writing that adventure) last night and then drove south of town to pick up our first ever batch of chicks. We were going to start out with mature birds, but I really wanted to do it from the beginning. We compromised and settled on ten 7 1/2 week old Barred Rock chicks.
We weren't impressed with the breeder, feeling almost like we rescued the chicks as much as purchased them. They did look lively and healthy though, so for $!.50 each, I'll give it a go.
We got home and introduced them into the coop. I sat and watched them for an hour as they explored their new home, sampling the pine shavings and stretching their wings. I could almost hear them talking about it, "This place is very' HUGE!!" (It's not really, built for 4 or 5. We'll cull later.) The chicks don't seem to be very acclimated to human contact. I hope I can fix that.
Anyway, we have to attach the run to the coop and then let them out to explore the real world. We will get to that tomorrow. I want them to know where home is first. A couple of pics:
Fighting off the skeeters while painting trim on the main door.
A new home to enjoy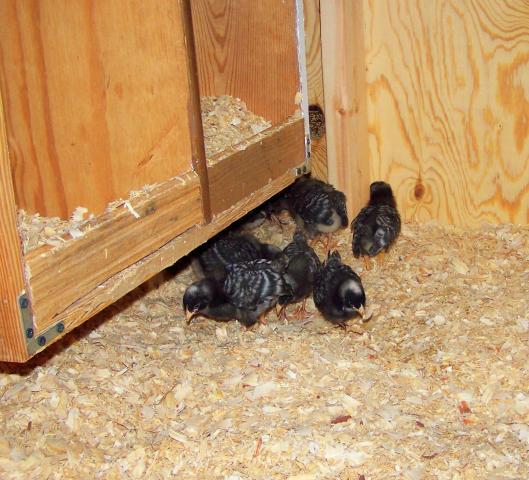 Last edited: