Last night we finally broke down and built our first home-made bator. We used a styrofoam chest from Omaha Steaks, a hanging light kit, a fan from an old DVD player, and some duct tape. HHandbasket cut the openings in the lid for the viewing windows and the light kit (I can't be anywhere near styrofoam when it is being cut. Fingernails on a chalkboard to me.) I glued pieces of plexiglass over the openings using an adhesive caulk. Going to get hardware cloth for the inside today. Bought an in-line dimmer at Home Depot ($10) to control the temp.
Here is the bator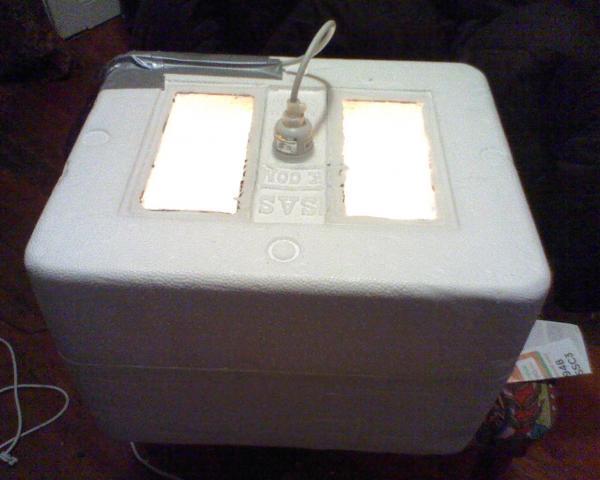 And the in-line dimmer control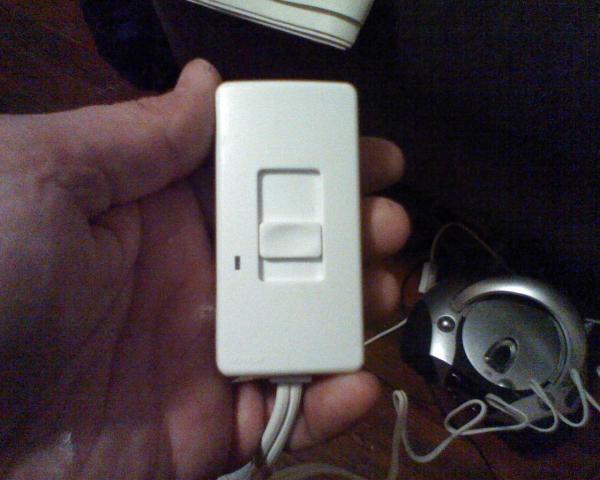 The in-line dimmer plugs into the wall, then the light plugs into it, similar to the way you plug christmas lights together. No splicing needed!
Last edited: