My dad and I (he did the building and I did the designing) created this duplex coop for free!
We started with this shelf my grandmother once used for canning in the basement.
Then we turned it into this coop with materials we already had!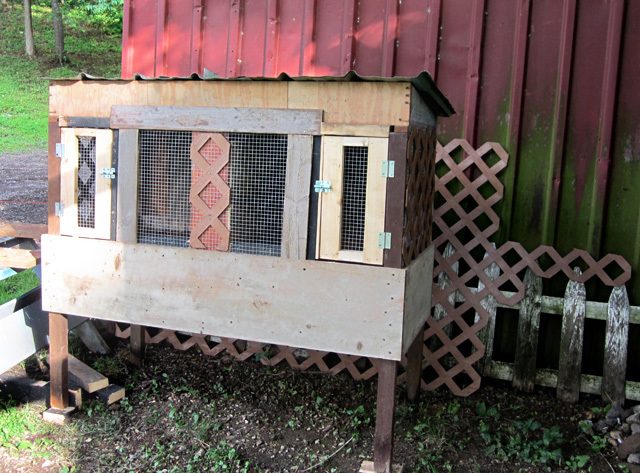 We still need to paint it and add some finishing details, but I love that we created this for free! We don't know exactly what we're using this for yet, but we do have peafowl eggs in the incubator and want to get some quail eggs or chicks.
For more photos & details of the process you can read my blog post:
http://farmlife1521.wordpress.com/2012/05/22/diy-our-free-coop/