Our daughter's co-worker/friend, Judy, gave us these chickens when we discovered that the "poultry farms" in our area that we found listed on the internet were in fact PURDUE farms. Oops, our bad. (boy do we feel foolish)
She had LOTS of chickens free ranging on her farm --especially guinnea hens. I didn't get any of those.
Anyway, Judy said that she got these as peeps this spring and that they were already laying.
Here is the black one.
Here is the one with the lacey looking feathers on her neck and breast.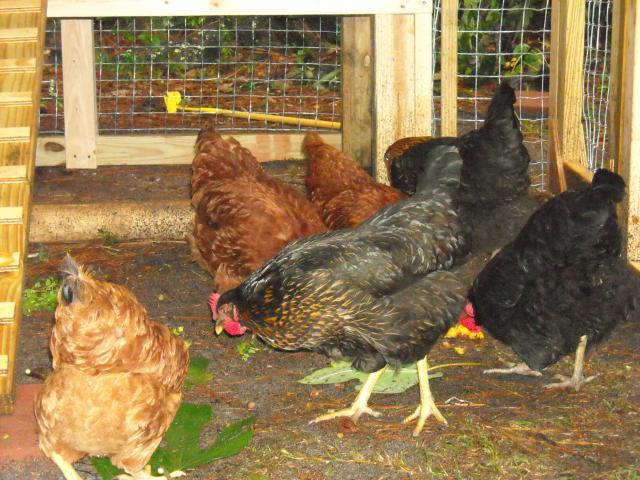 Isn't this one beautiful! Our granddaughter promptly named her Twinkle.
And we have three of these lovely ladies.
Thanks much,
--Michelle