Hello everyone,
We just finished building our chicken tractor/ark this week and this morning we picked up four hens. Here are a few pics and I have some questions. Hope someone can help.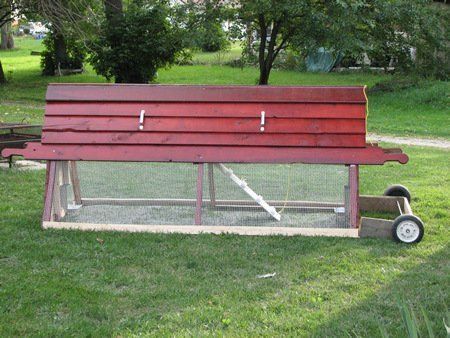 This is the completed coop. We modified this design from Catabwa Coops to add wheels which are on hinges attached to the underside of the coop. To move the coop we lift and fold the hinge to tuck the wheels underneath. Then the coop can be rolled like a wheel barrow.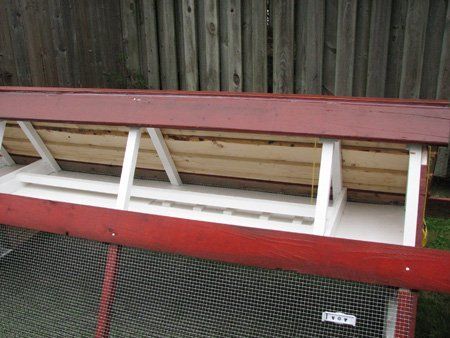 Here, one of the side panels is off showing the inside. You can see the roosting bar along the length with the two nesting boxes on either end.
And here are our Easter Egger girls: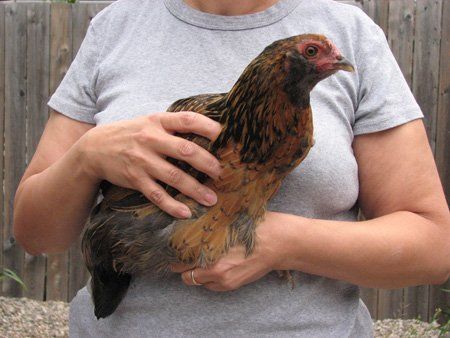 Fritatta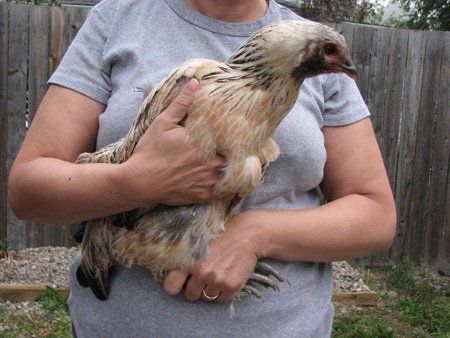 Quiche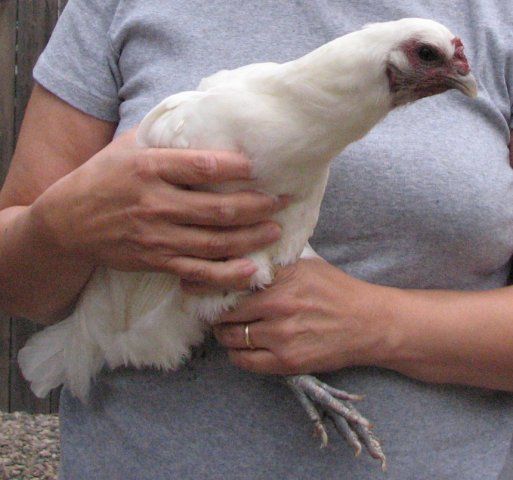 Meringue
and Florentine.
My question:
In this picture you can see the floor of their run. We caged in the bottom as well as the sides because we have all sorts of predators in the area.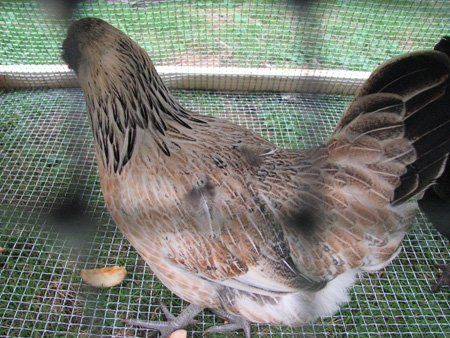 Should we put some straw or other type of bedding down on this wire? I just don't want them to hurt their feet.
Also, we bought a couple of nipple-type water bottles like the kind you see on a gerbil cage but bigger. The fellow we got the birds from used a regular waterer for them and I wondered if they would figure out on their own that they can get a drink from these bottles.
Hope no one minds all the questions I'll be asking here.
Thanks in advance, Barbara.