My baby, my smallest little duck, Ben, came to our house to look for me and our new Mastiff puppy, Monroe thought she was a toy! Eeeek!
Ben is the one with the bent beak and is smaller than the others. Thank God, Allen (hubby) saw the dog through the window and boy, I can run like the wind when I think our little animals are in trouble! hehe
Got her just in time and now Ben is in a cage in the coop nursing her wounds.
How long should we leave her in the coop before letting her back into the pond?
Monroe is punished and tied up, by the way. We scolded her, put the duck to her face and I tried putting chicks/ducks on her belly like I read in this forum to try.
Hopefully since she is only 4 months old, she (the dog) will learn to respect the farm.
Here's she watching Ceaser: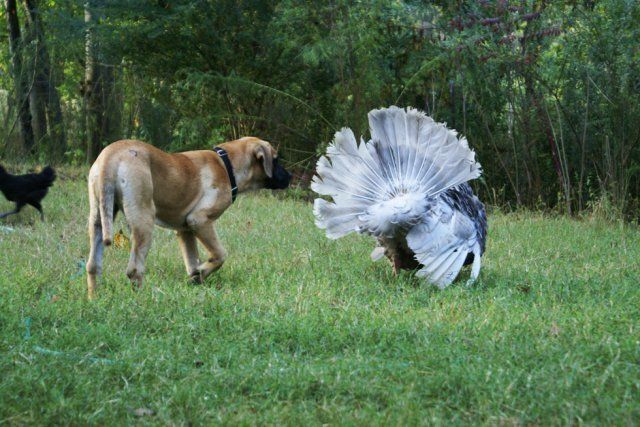 Ben is the one in front: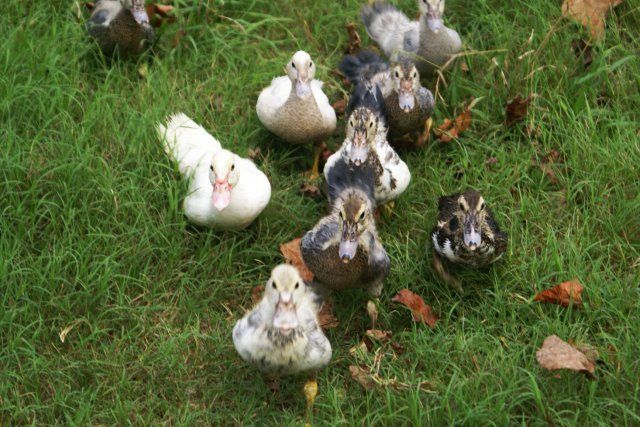 I generally allow the pups to escort me into the coop, to learn the chickens and to get rid of that curiosity and they've been good, but for the last week, Monroe has been something else.
Who would have thought one can get so attached to a duck or chicken?? It's wild!

Last edited: