Our first egg was laid last Thursday in the dirt near the water container.

Tonight I went to set out the evening feed, fresh water & toss around some fresh bedding in the coop. Went to move the bag of wood shavings & there proud as you please is egg #2 sitting on the floor in some wood shavings, 2 feet from the nesting box. So we are getting closer.

Showed it to my human girls

, brought it in and took it's picture next to a large store bought egg.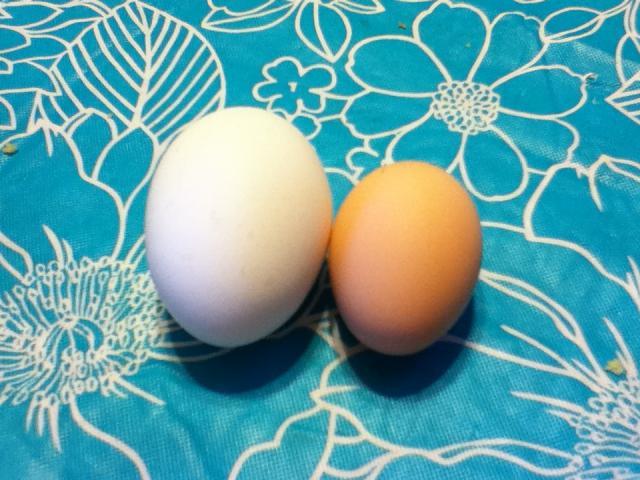 So in 5 days, 2 eggs, my girls or girl is doing good, tomorrow they will be 19 weeks.

Continue to egg watch.

Last edited: