"P" @ 12 wks. the color has not really deepened on the comb and wattles, but they have grown.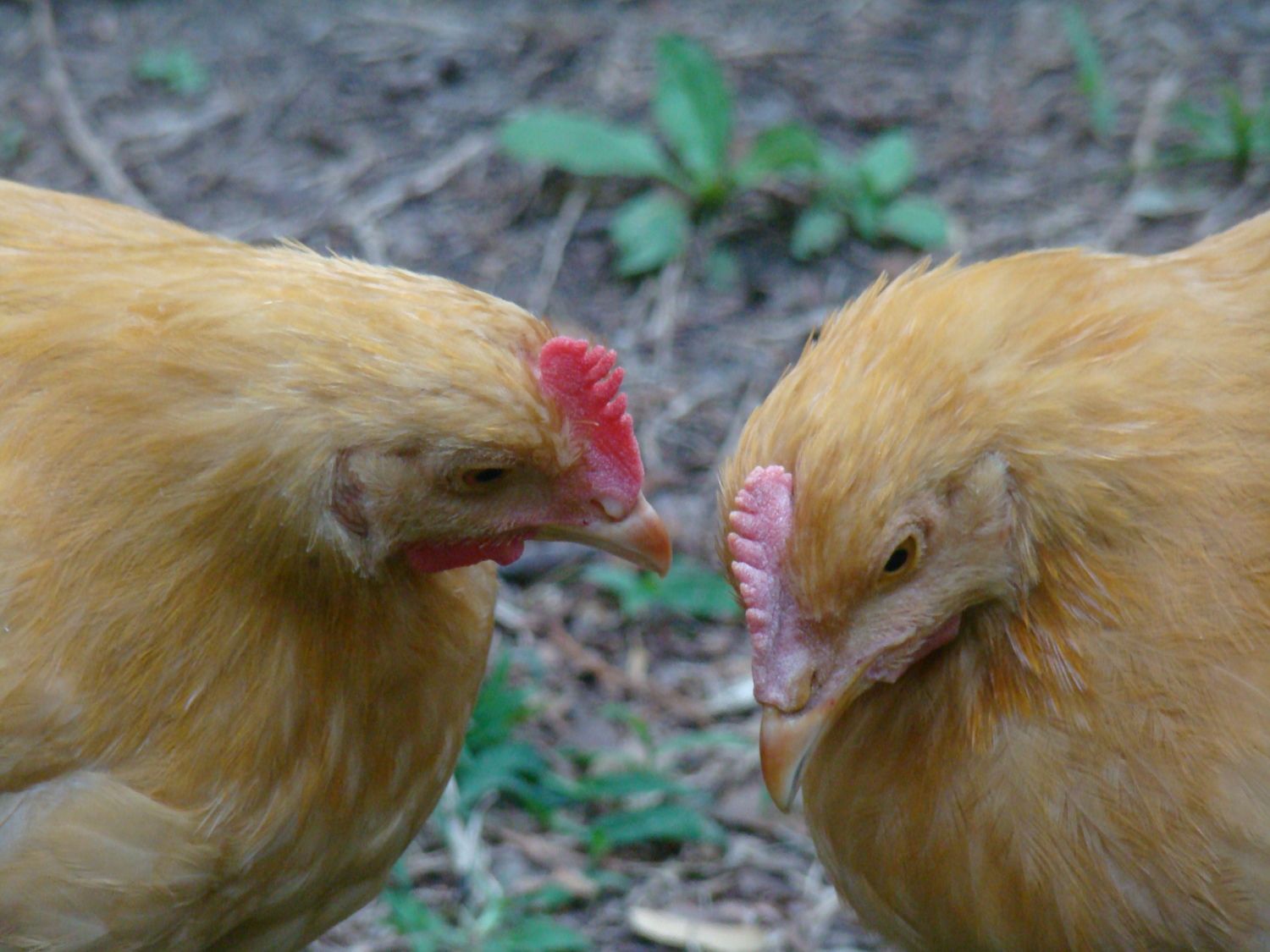 BIG Al and "P"- BIG Al was helping out by removing a bug from "P's" comb. The size of their combs is not much different but the color is. BIG Al started showing color and wattles @ about 4 weeks, "P" @ about 8 weeks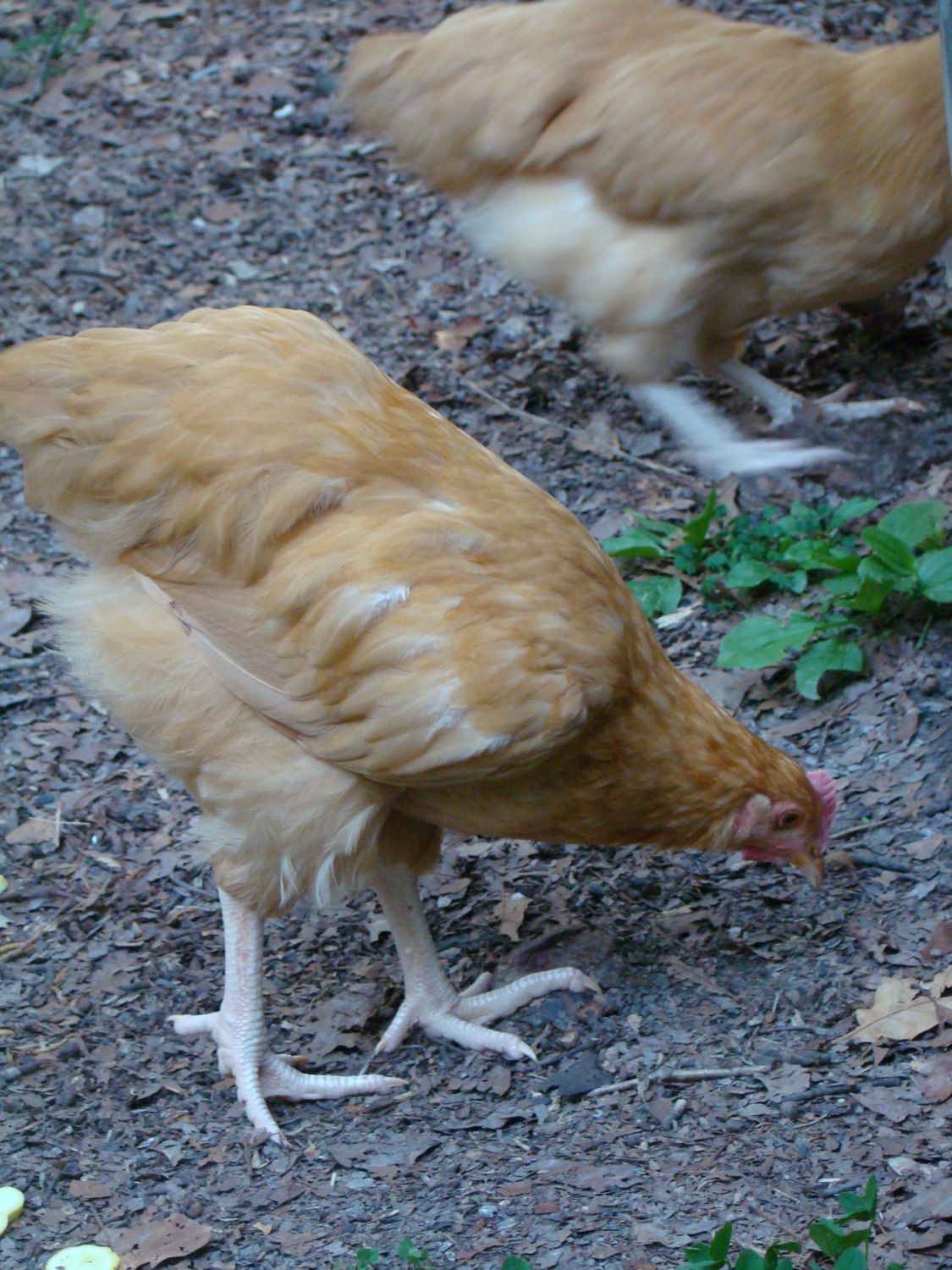 A full body shot of "P". Those big legs get me, of course "P" is the biggest chicken we have.
Here are "P", BIG Al and Wilma our 3 BOs. You can kind of see our puzzlement. BIG Al's red comb and wattles look really roo, Wilma has a very small light comb and then there is "P". We also have 3 Production Red pullets, but looking at their combs etc. is no help with identifying "P's" gender..
so there you go..."P" still awaits a "HE" or "SHE" determination.