Pair of bantam Polish, pet quality. White crested black rooster and white crested blue hen. I am not breeding the blue hen because she has very poor color--it is just too light, and she passes it on to her offspring. She's a very pretty bird, just not one I want in my breeding pens. The rooster is nice, I just have several extra young cockerals that need new homes. I am an NPIP participant.
I would prefer pick-up only. I'll can ship once the weather is better, but right now I'd just like to try and find them a home within driving distance. I'm in southern Maryland, and I'm willing to meet someone within reasonable distance or if I'm traveling somewhere closer to you (for example, I travel to Annapolis frequently).
If you have any questions, please feel free to ask here, PM, or email me.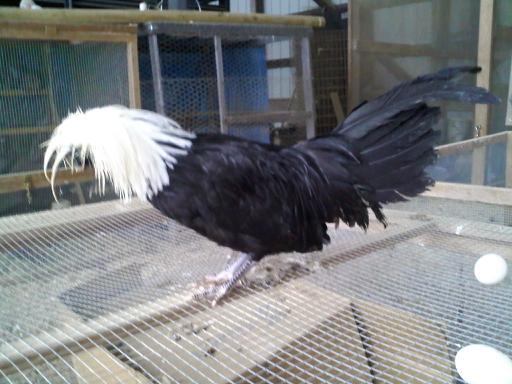 Yes, the hen is blue, not splash as it might appear in the photo. She is from great lines, but is just a very poor quality blue.