Just wanted to add a picture of my Partridge Rock roo, Cocka-doodle-do. He is so handsome. He crows all the time from 4am on, and hasn't really figured out his role entirely yet, but I'm sure he will with time.
Most of the flock outside, doing what they do. He is actually much bigger then the hens but you can't really tell in this picture.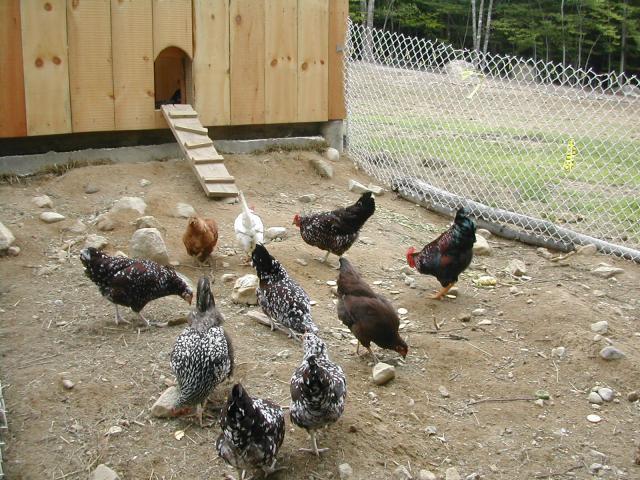 What do you suppose the chicks would look like if I hatched some eggs that were Speckled Sussex/Partridge Rock cross?