I am not sure if I can post this here or should I post in the sickness section...but here goes....
About 4 days ago I went out to the barn where my pair of young Peafowl live (1 male, 1 female). They were not on there and 3 Guineas and a chicken where on their roost. They have a perch up in the barn on the side where my goats live. They can come and go, but usually stay in the 1 acre fence area with the goats. On the other side of the barn I have chickens and guineas. So I can only guess that there was a property dispute and the peafowl lost. I found the male on the top of the barn and the female no where to be found. I looked all day and called her, but nothing. She turned up day before yesterday with a badly swollen eye. By this time it had crusted over. I cleaned it up and put Terramicine ointment in it. I pulled her into the garage. Is this just a big shiner or something else. BTW: no nasal discharge just lots of weaping from the one eye. What else should I do?
BTW: all guineas have been removed from my property.....TROUBLE MAKERS!!!
pardon the dirty dog kennel floor...it's been a flood here.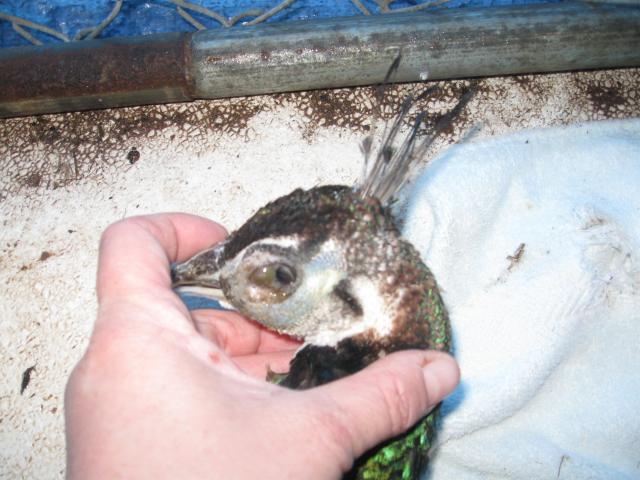 Last edited: