Nov 11, 2008
2,351
15
191
Wish us luck. This is for the 4-H club and we are picking up 20 and raising 8 to enter into the fair. The rest we get to process. I have never done it before but read and watched TONS of tutorials on here and feel confident that it won't be a HUGE ordeal. If I can handle a small order this will give me the confidence to try a larger number and hopefully be self sufficient with the chickens. Now, if I could only talk myself into trying some of my rabbits.... LOL!


1/11
Okay - got all 20 picked up last night. They are all cute, fat and happy! They are all settled into the brooder now. Will have to get some pics soon. Have to take them anyway for the record book. Have them on purina flock raiser now, but will be getting game bird starter to add to it to up the protein to 24%. FR is only 20% so I need 4 parts 30% and 6 parts 20% and that should do it just fine.

My only other choice is to go to
TSC
and get the Dumor chick starter that is 24% but it's not exactly close - about 20 miles away.
1/12
PICS!
1/19 update
Weighed some of the chicks last night. At 1 week old they are now weighing in at about 7 ozs each. It was rainy yesterday so didn't bring out the camera. Will get the 1 week pictures done today. A couple of days late as usual LOL!
1/23 update They are 2 weeks old
Weighing in at about 11-12 ounces each now. Should be moving out of the brower brooder and into the grow out coop with lots of shavings and room to run around hopefully this weekend. Still have to put the new tarp up and will be all set.
Here are some pictures from earlier in the week (about 1.5 weeks)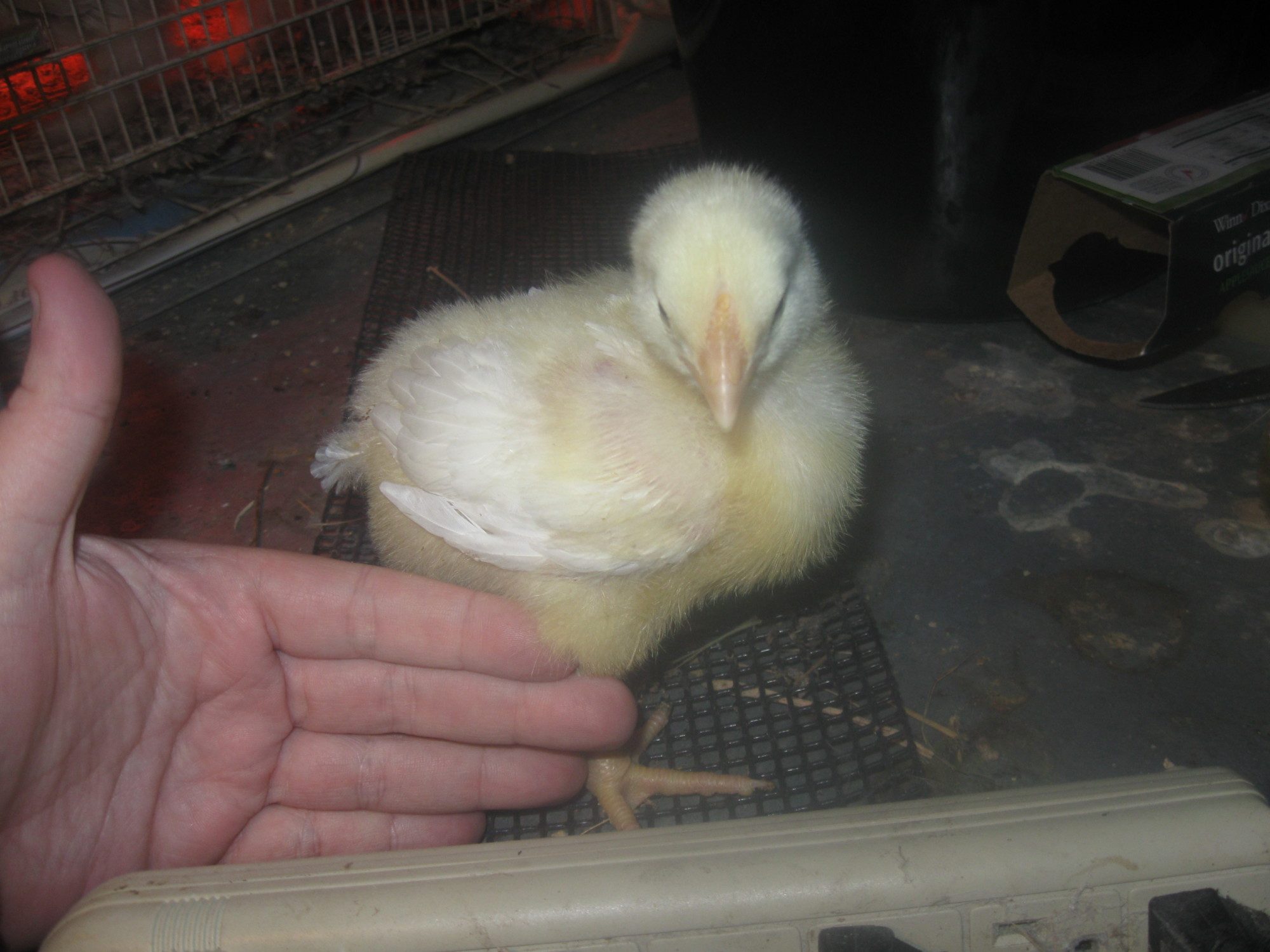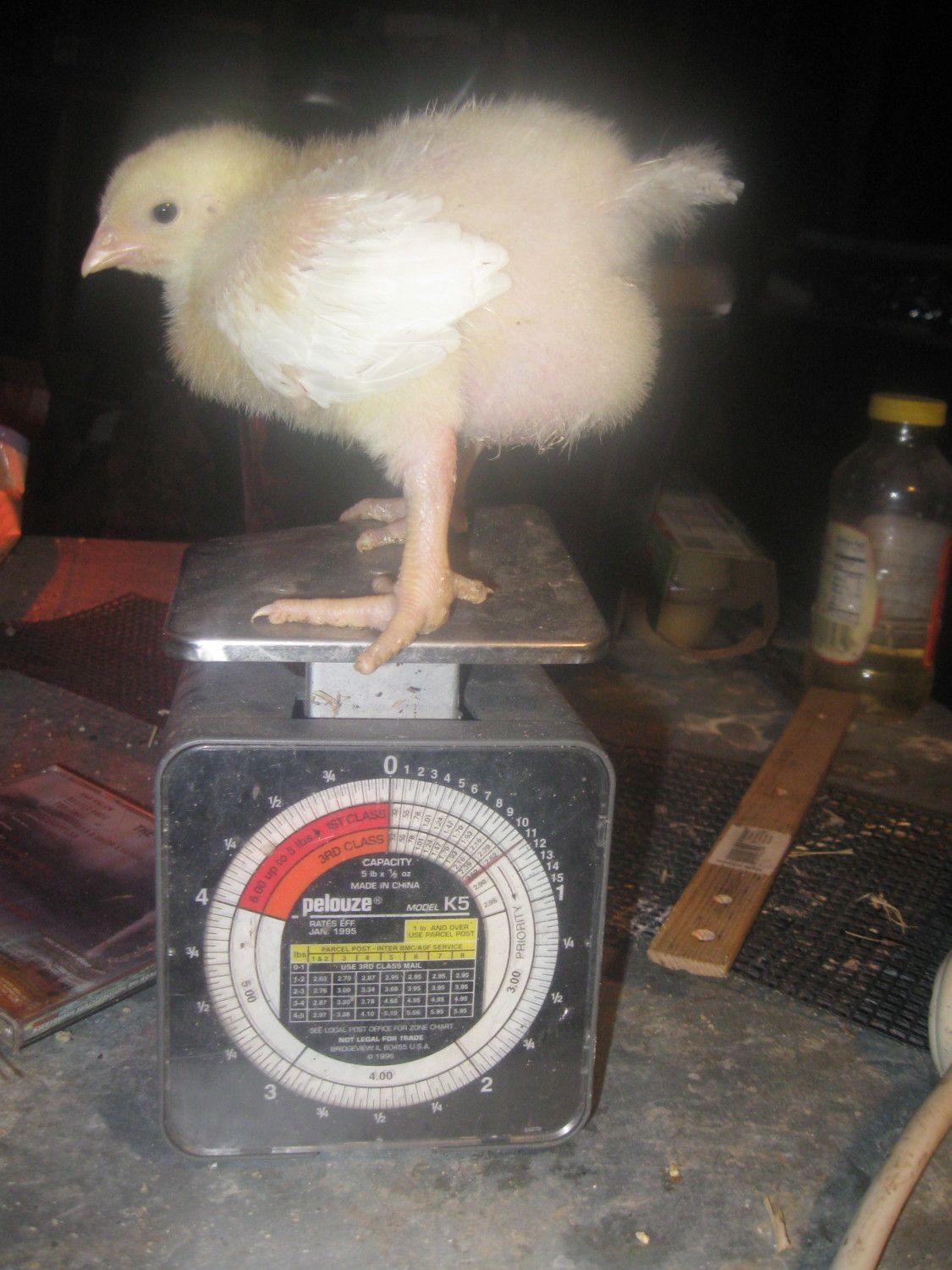 Maybe someone can help.... I am really torn about if I should put them in my covered run on wire (plenty of room and about 3 or 4 ft off the ground) or put tons of shavings down in my other run and out them on the ground....
Last edited: