So DS would NOT leave the chicks alone today. Every time I turned around he was playing with another one, I could hear it peeping across the house. He loves them so much. I took a couple pics.
Sitting back watching Chicken Little on TV.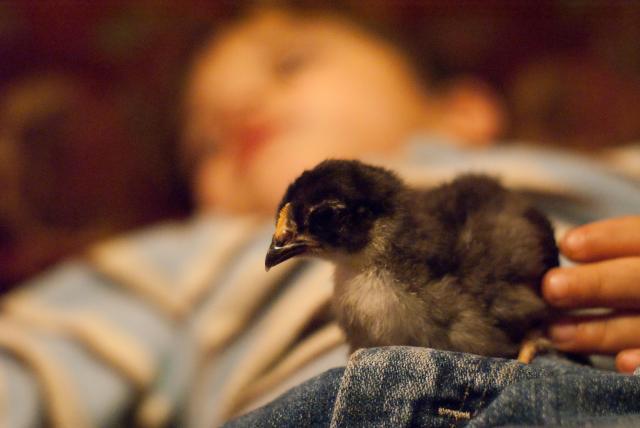 Just hangin out in the window.