here are some pictures of my baby chicks, the first 3 are from Murray Mcmurray, the last 2 are pic of some I hatched.
Blue Cochin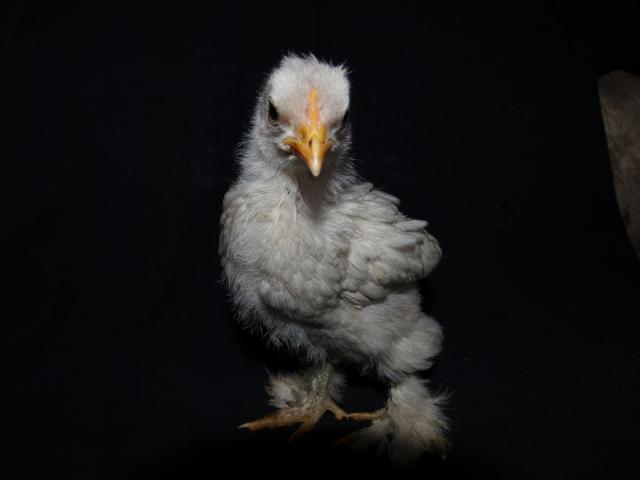 Black Silkie
Red Frizzle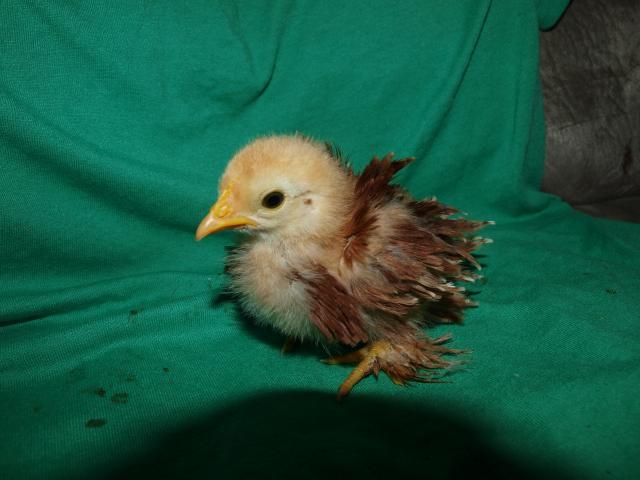 Buff Orp roo/ 3 Americana hens( I hatched 12 and 10 looked like these and then I had 2 dark ones which I will post in the next pic.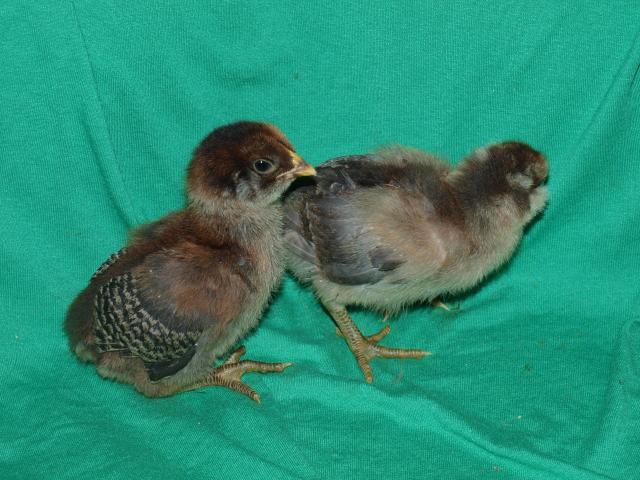 Does anyone have BO/ Americana cross chickens, I am very curious how they will look when they are grown. I also read somewhere that if the baby chicks where the color of the roo then it would be a pullet but if they where the color of the hen then it would be a roo.