Mar 25, 2011
1,905
82
181
Well our Little Red Shed isn't little or red any more. Not done yet but heres a look
This is the South end of the 8' x 14' shed we started with. The bottom was rotted so, we lifted it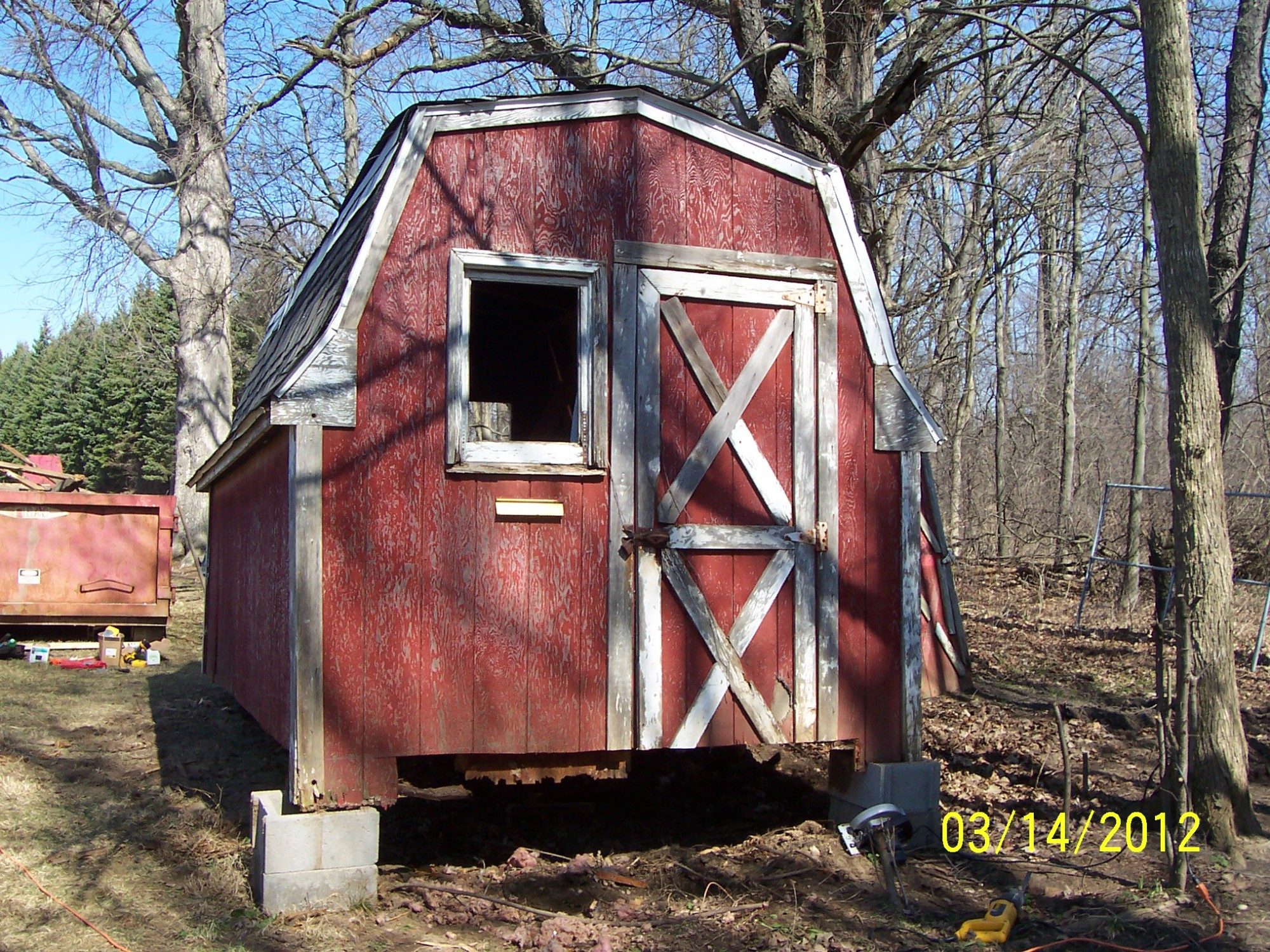 and cut out all the bad wood, put in a new floor, raised it and moved it 40' to make room for runs.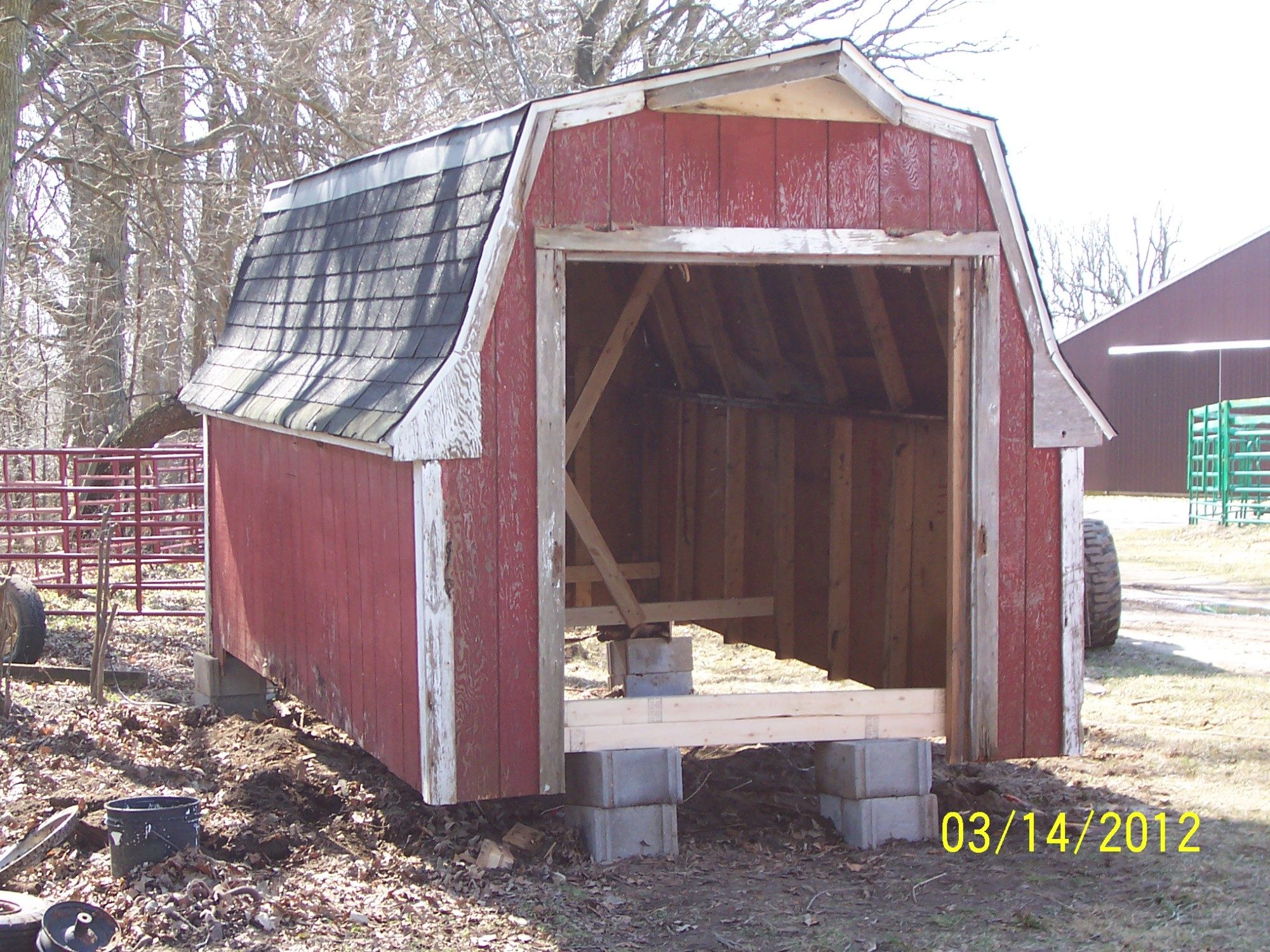 This is from the front side before. Here is what it looks like now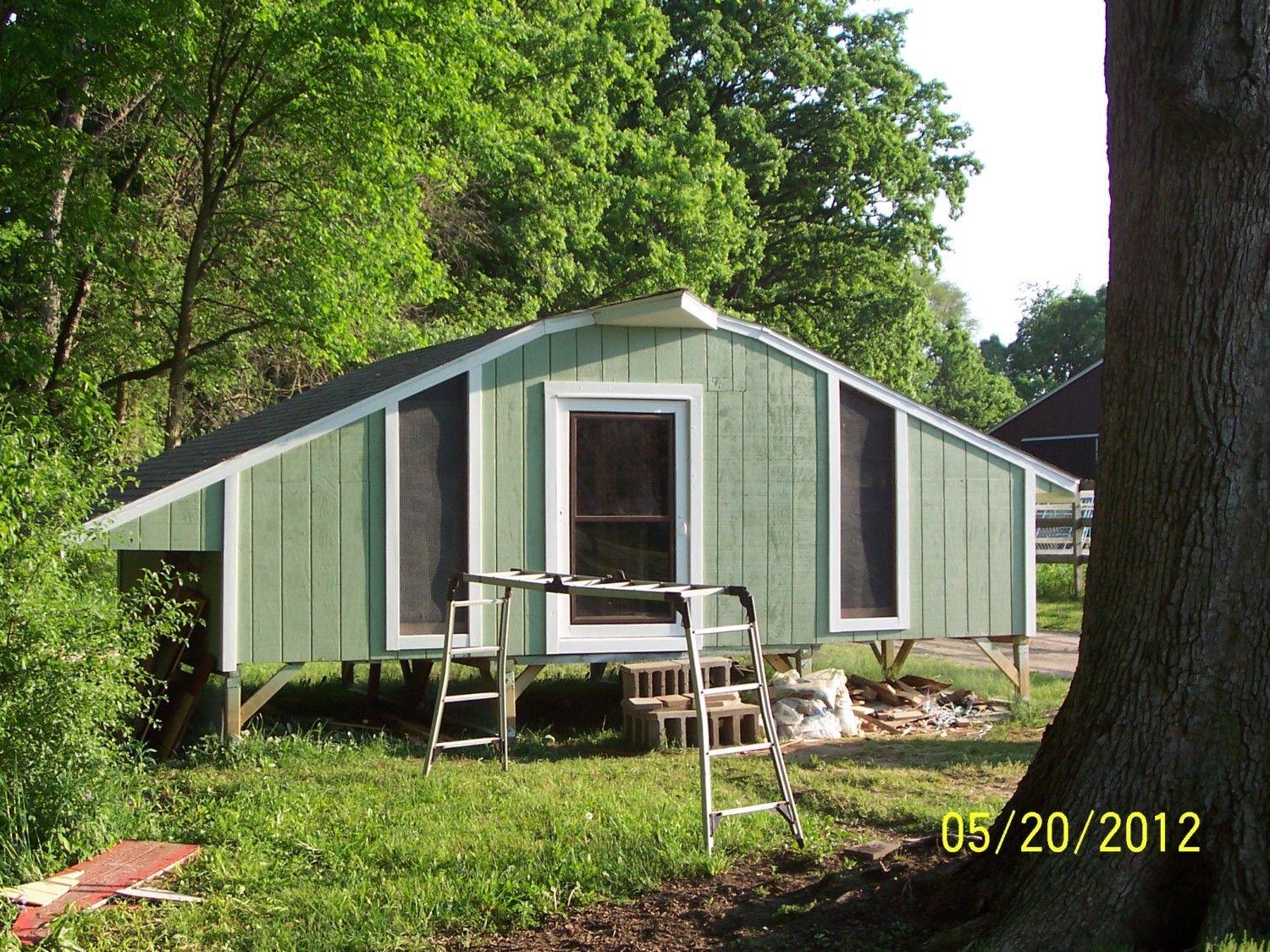 We cut into the roof and added a 6' x 14' wing on each side. We wanted the additions to be walk-ins so, we changed the roof pitch. The walls and floors of the each side addition is pallets. The windows and door came from Reuse Center the new door is a screen door insert we framed with 2x4s. We have vents under both over hangs. The inside is almost done. I will post pictures later of re-purposed items for nesting boxes. We still have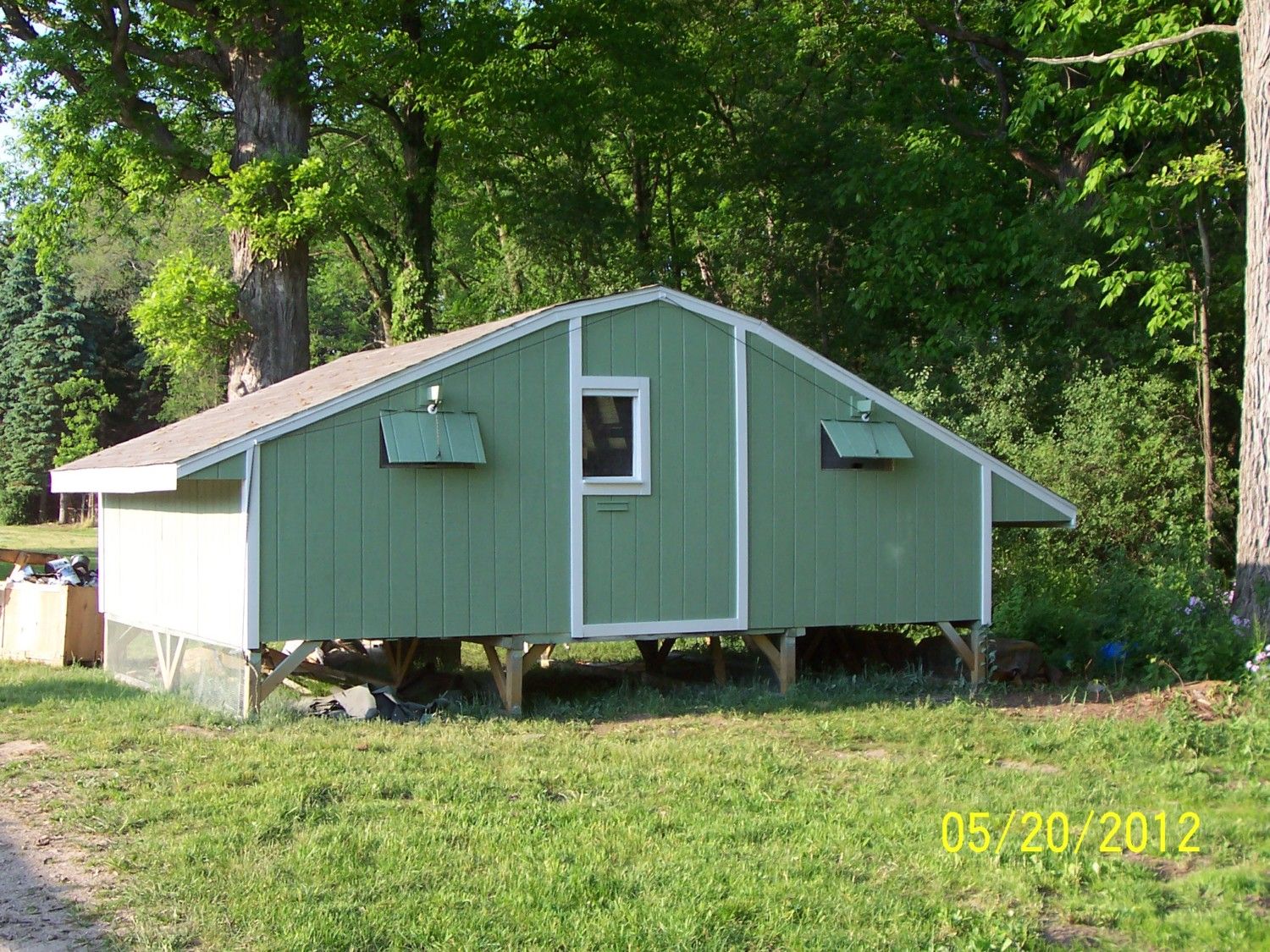 pop doors and runs to put in and lots of clean up but now it matches our 2 other coops.