We all just love to see each others chicks, right?
Our Red Star, Johnny Depp, feeling much better today after a bit too much rhubarb leaf. She is 11 weeks old.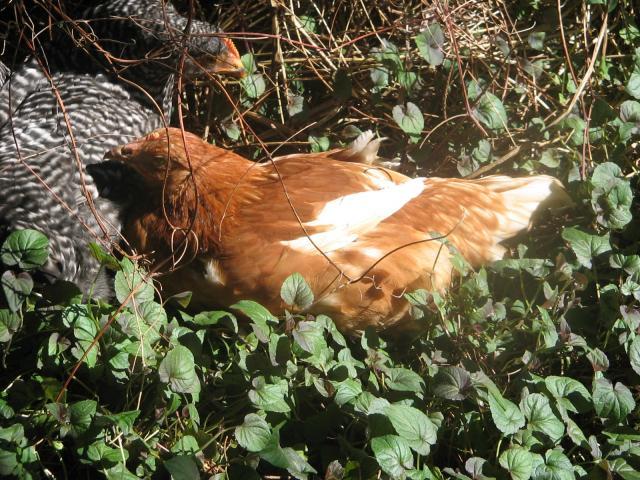 Bellatrix Lestrange, an 11 week old Barred Rock.
Ginny Weasley, our other Red Star.
Pippin, the other BR
The whole gang: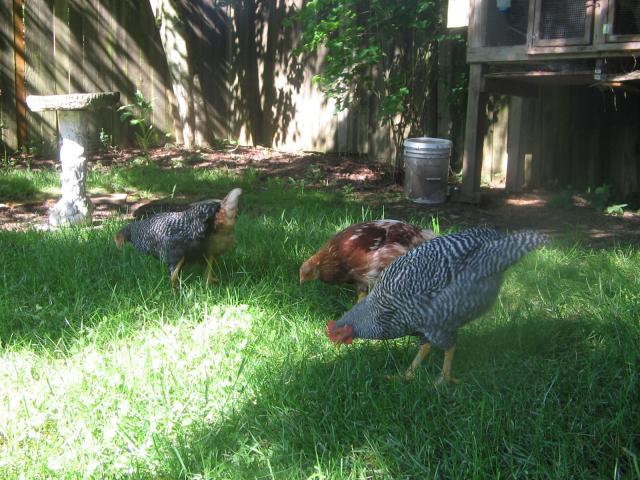 Chicken Pile!!