#1 Goliath is one of our three roosters. We got him last summer. The name we gave him was "Li'l speckled hen". OOOPS!

He started growing bigger and bigger. He is about 3 feet tall! He is 2 - 3 times the size of the other chickens. He mates with our hens by walking over the top of them and then squating on them. Any ideas?
#2 Hawk is a rooster. He is the biggest lover we have. He is people friendly too. Loves to lay on his back and have his belly scratched.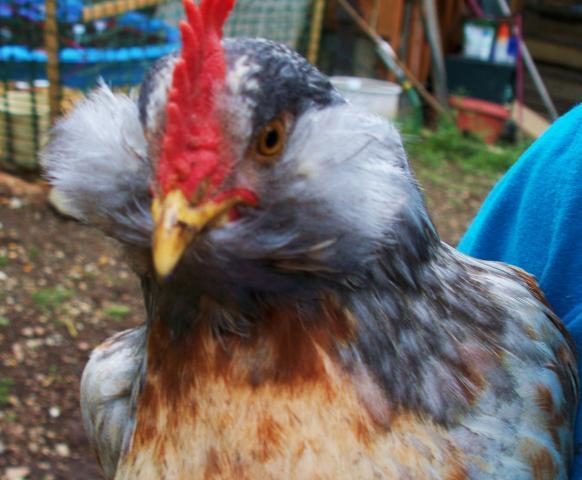 #3 Prince Charming is the final roo in our flock. He is very small- think football with a beak. He is very sneaky because if Goliath sees him mating he gets knocked off the hens.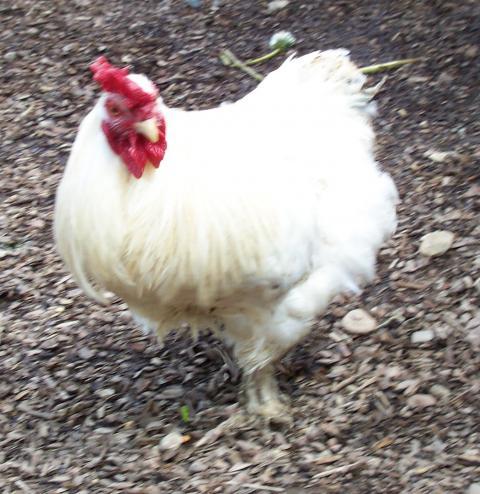 Last edited: