This girl(I hope) is about 16 weeks old, probably a mix. I got the egg from someone whose stock is from Ideal's surprise straight run last spring. She was gray when she was hatched. She is pretty timid, and quiet. She is low on the pecking order, but my girls have enough room to roam, they don't do too much pecking. They just make her squawk and run away from time to time, but not even every day. Other times, they all hang out together. I have never seen any roo like behaviour, or attempted mounting of the hens. Never heard any unusual vocalizations, either. This chick is very timid, and doesn't let me near, so I can't examine her closer. She is slightly smaller than the barred rocks, and is 2-4 weeks younger. The barred rocks just started laying last month, so even if she started early, it might still be a little while for her.
Well, what do you think?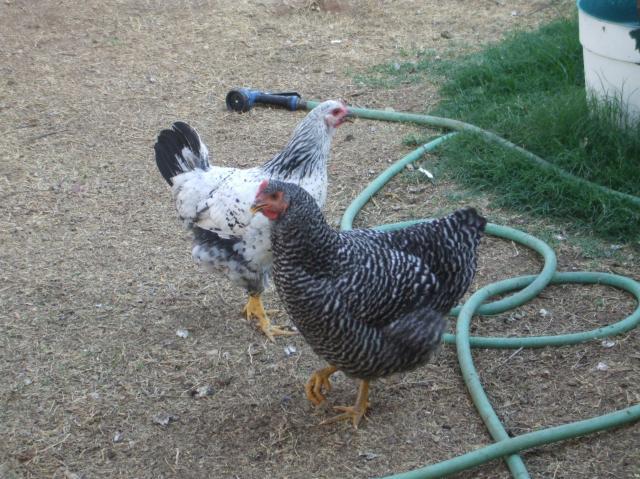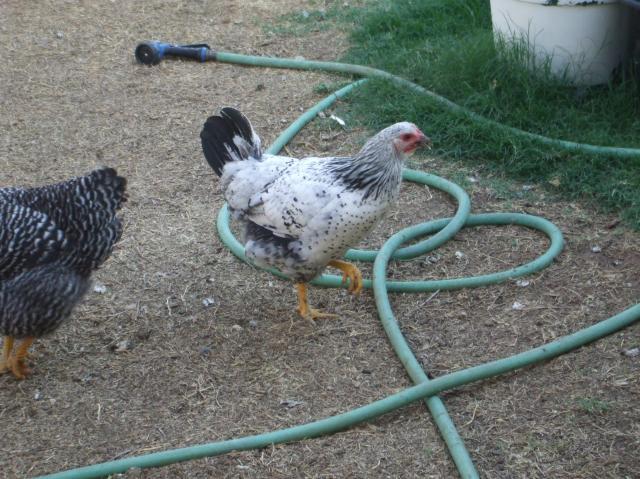 My husband and mother think that if it were a roo, it would have crowed by now. Also, does anyone have a guess what breed/breeds this might be? I think it is so pretty, whatever it is...
Thanks!
Last edited: