LOL!!

This is the Miss Queen of the coop my Miss Gretta...
And this is Miss Gretta today...can you say MOLTING much??
This is Miss Gretta showing off her once fluffy chicken butt...
and this is her not so fluffy butt of today!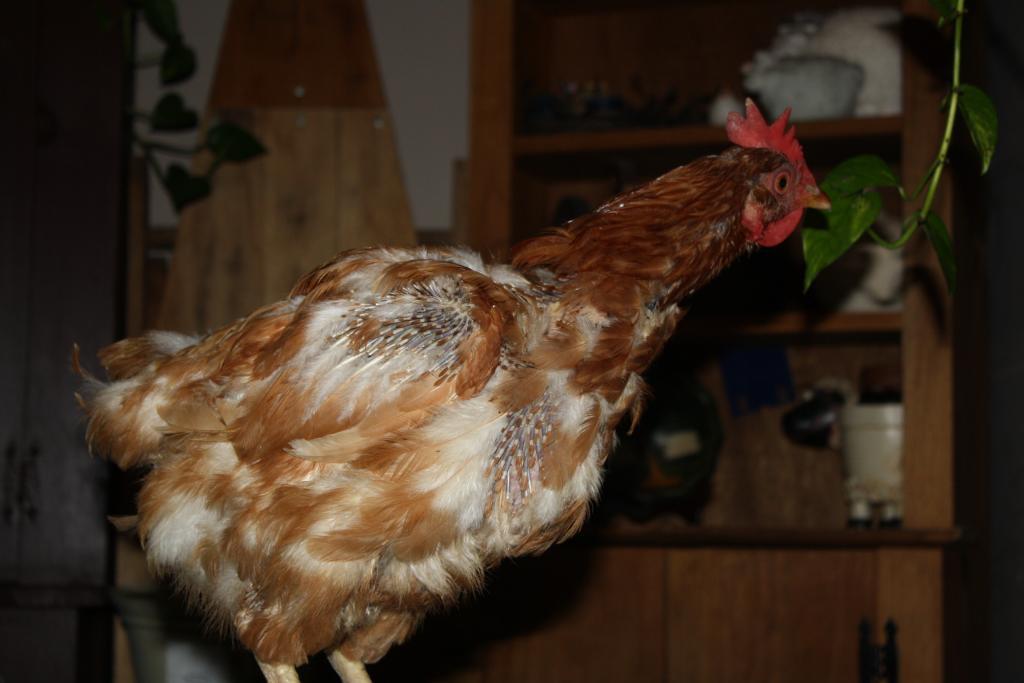 Poor Miss Gretta..it is so cold outside this week so I had to bring her in to the chicken ICU and give her some extra protein and warmth!! She is approx 7-8 years old and is no longer laying..but has remained the queen of the coop!!