Our RIR rooster, Marty, has had a very tough winter.

Frost bite, comb injuries, etc. Right now he looks awful! The tips of his terribly frost bitten comb are now falling off, which is a good thing because new points are growing and his comb is beginning to finally heal. But he's missing one toenail for some reason, and he has some black stuff on one side of his face. We suspect it's tried blood from his comb bleeding again, since around his face his feathers feel hardened from dry blood. I feel so bad for him.


Here are some pics, from before winter hit, during winter, and now:
Before:
During winter: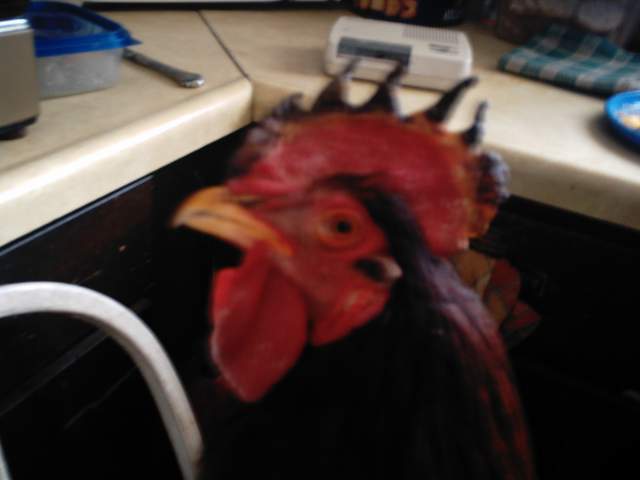 Now: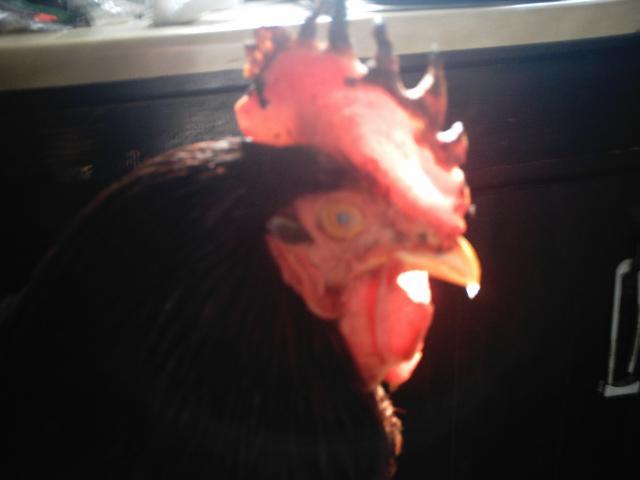 What a difference! I hope that during Summer he will regain his beautiful, tall comb.