My poor splash silkie has been picked on quite a bit by some in the flock. This latest incident really has me steamed. I found her Tuesday morning with a dime-ish size piece of her scalp missing, so I brought her inside and put blue-cote on it. She's been inside since and is eating and drinking like normal. The raw part looks fine (just red/dried). It's purple now because we put blue-cote on it.
The right side of her face is a bit swollen and reddish, and a bit warm. I've put triple-antibiotic on the patch tonight, but don't know what more to do.
I don't have an avian vet or antibiotics other than the tetracycline which I did put in her water today. I figured it couldn't hurt.
I am taking the cat to the local vet tomorrow to get her stitches out, I can ask her if she has any suggestions, but she's not an avian vet....
Does anyone have any suggestions?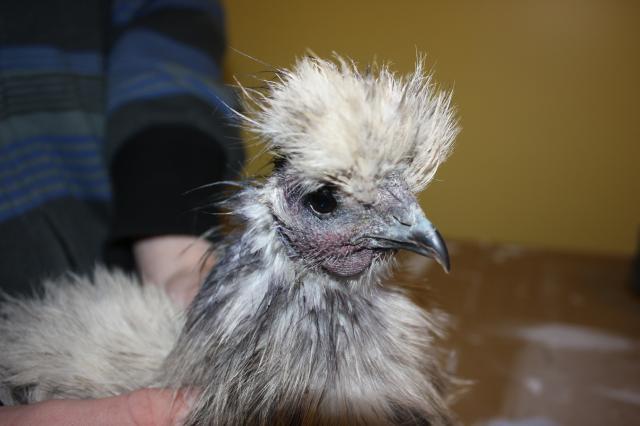 She's getting a bath this weekend since we're keeping her inside.
Last edited: