As I was preparing to head out of the barn and back into the house this evening, I saw something disturbing about the top of one of my EE hens' head.
This is the hen, yesterday, before the wound.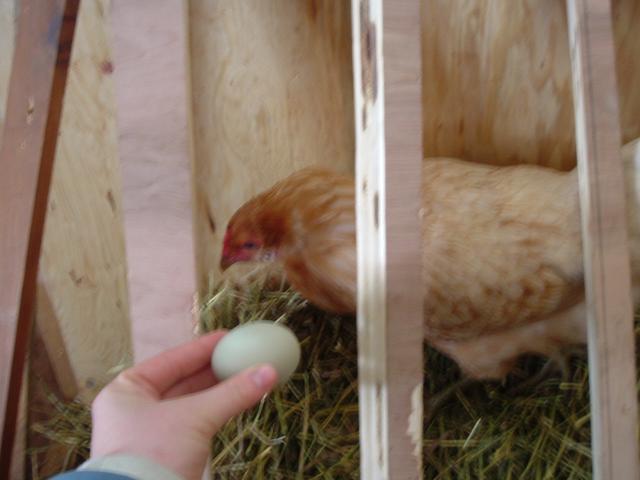 I was finally able to catch her, and get a closer inspection of the wound.
This is the graphic part
Seriously, do NOT read further if you have even a moderately weak stomach!!
Closer inspection showed that at about 1/4 centimeter behing her comb she is sliced virtually from ear to ear revealing the top of her skull.
The only thing I can think of, for how it happened, is that she had rushed the door the last time I had exited the door and I unknowingly caught her head with the bottom of the door. I am absolutely sick to my stomach to know, that more than likely, I am the one who did this to her....


I have done the only thing I can think of to try and help her.
Here she is shown as bandaged and wrapped so she can't scratch off the bandage job. I am hoping that she will make it... but preparing to wake up to find her "sleeping".

Last edited: