Introducing Philomena! Also sometimes called Noodles.
Philomena is just over 2 months old now and I'm pretty sure it's a she. We bought her from a bin of ameraucana/araucana chicks but I'm fairly certain she isn't either. I do like EEs, and I've had them before, but I haven't seen many pictures of one quite like this girl. I was so hoping for a blue, wheaten, or blue wheaten ameraucana when we got her, but I kind of wonder if she might have one of those as a parent. Any guesses as to her lineage?

I'd like to have an idea of what her parents might have been because some chickens are nicer to each other and people than others, and if she is going to be a problem later on I'd like to know in advance.
She used to have greenish-orange legs when she was smaller and she has a much longer tail than the other chicks. No beard or muffs like the other chick we got from the same place who also had green-orange legs. I also believe her beak is starting to turn black, because she has two spots just under her nostrils.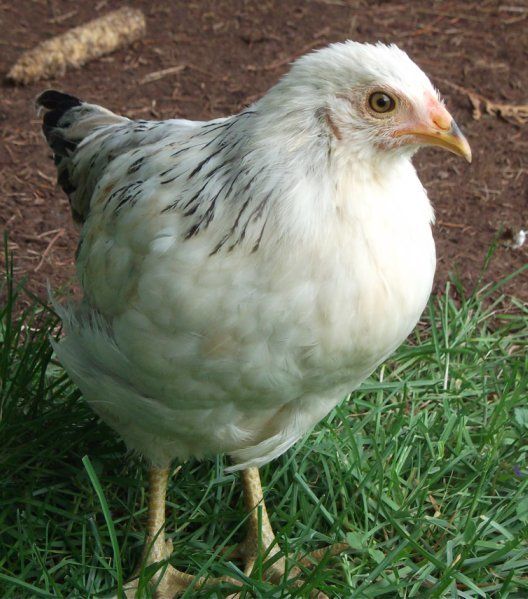 Here's my clearest and best picture of her.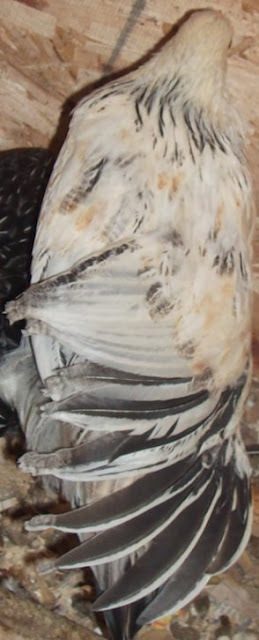 And a streeetch to show off her lovely wings. I'm not sure why the tips on some of her feathers are different like that...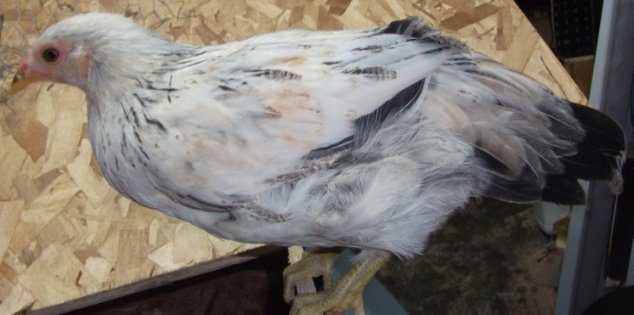 A nice profile picture. It shows off her long tail and tan feathers that she has mottled around. I just love her coloring!
I couldn't get her to look directly at the camera but she has almost no comb to speak of yet, and the wattles don't look like much either. I had an EE with the smallest of pea combs, no wattles, and similar shaped head, similar origins (sold as ameraucana), but she was a brown chicken.
So yeah, any guesses at her parents' breeds are appreciated. Thanks for reading!