Thought I would share some pictures of my litter of German Shorthairs. This was a planned breeding between two of my dogs.
VC Roughnecks Walk the Line ofa excellent penn hip .30 .30 cerf normal
and VC Jjem's Julia MH ofa excellent
Jule had 4 girls and 3 boys, will be three weeks old on Tuesday. All are doing great, just getting to the really cute stage!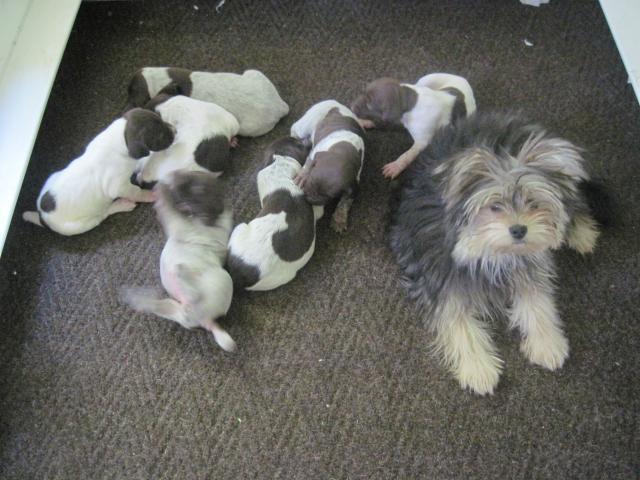 Their uncle Cruz my dd's dog is playing with them!