Just talked to this guy and gonna ride out and check it out later today. He says it is a good deal...he is also selling it! lol And I sure don't know. Worst case, I get to check out his operation. Says he sold 11,000 quail this year. I have 22 jumbo pharaohs. lol
Anyway, I would love some input if this is a good value before Mr. Impulse over here rides an hour to check it out later this afternoon. And could this be permanent housing for them? Do I need to have a pen with a little enclosed "coop" are off wire to give em a break from standing on wire? I plan to incubate some eggs to expand the numbers...the purpose is to raise them for eggs and meat.
He's firm at $425 for it.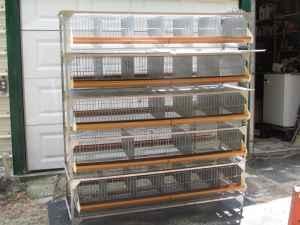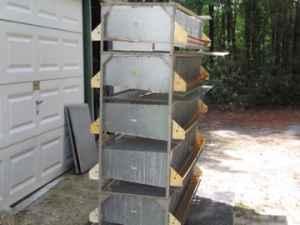 Side note funny: I sent a picture to my sister of the lil baby quail a few days after they hatched. She said OMG they are sooo cute...how are going to eat them!!!? I replied...probably bacon wrapped and grilled.

Happy Labor Day e'rybody!
Last edited: