May 1, 2009
813
36
158
My Coop
I have 33 eggs in my Hovabator Genesis. Tomorrow will be day 7 and I haven't opened the lid since I started. A few questions:
- Is it okay to keep the lid off long enough to candle all 33 eggs, or should I split up the candling? If I split it up, how long should I have it open at a time? I have them in a turner, and am hoping to try candling without removing them from the turner, but not sure if I will be able to get the right angle with my flashlight. Using a Coleman MAX LED flashlight with 140 lumens.
- After 7 days in the incubator, should I be able to get rid of the eggs that show no signs of development? Not sure if there are "late bloomers" or if they should all look about the same if they are going to hatch.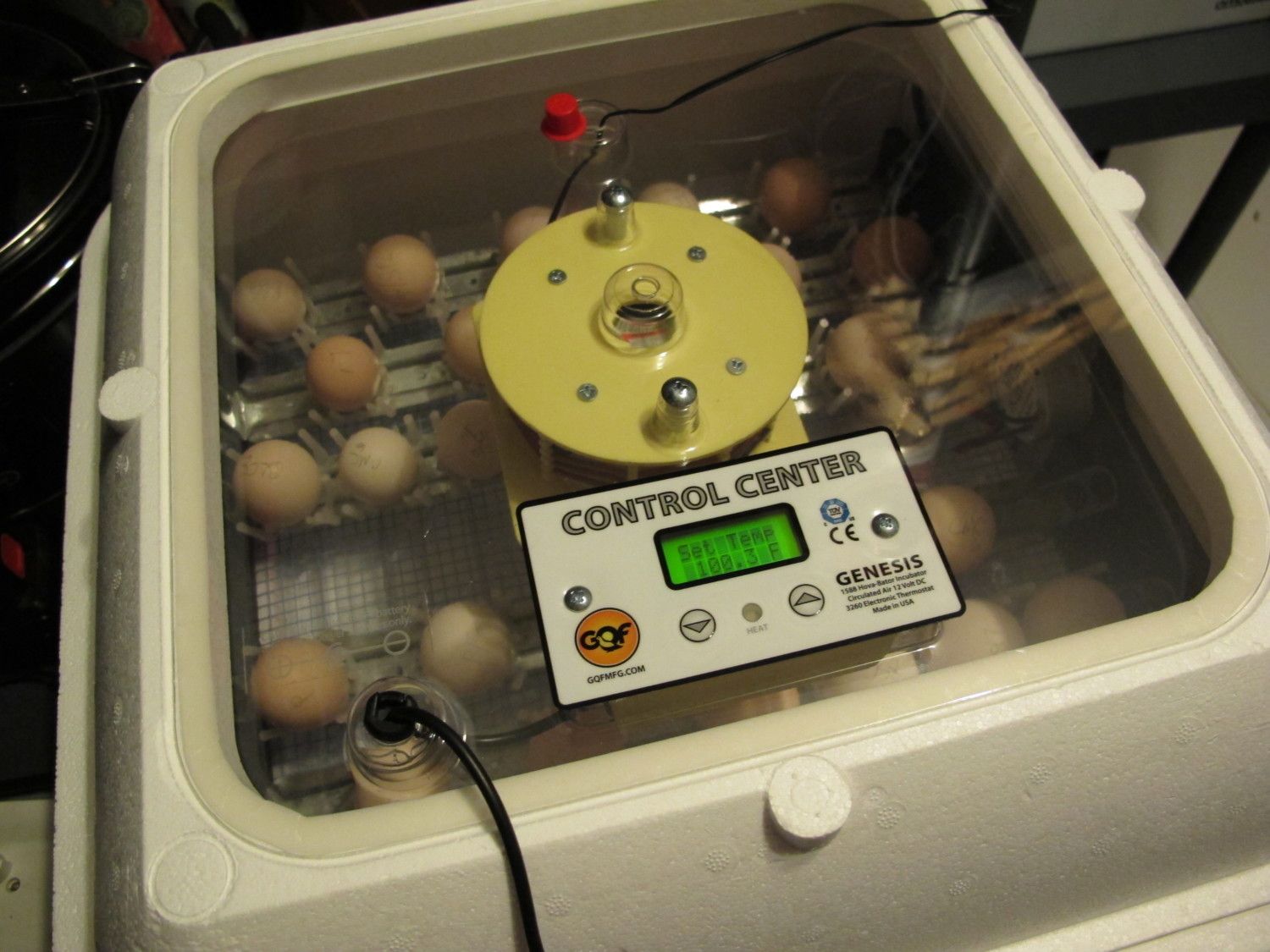 (A little cooler in my basement, so I have it set to 100.3 to maintain around 99.8 temp)
Last edited: