My 15 year old volunteers at a wildlife rehabilitation center and they got in this batch of chicks which had been seized by animal control. They were being raised by an ambitious college student in an apartment who was feeding them parakeet food and cornmeal.
The wildlife center is over run with baby chicks right now (they also do some barnyard, as they are a farm) so we offered to take these to raise. We have done chickens for four years, but only plain old boring egg layers. ;D
I have very little to go on. All I was told is that (1) they came from McMurray's. (2) they are all bantams. (yes?) (3) they were about three weeks old last Saturday when we took them (don't know if this is true - it is all hear-say from the original owner.) (4) they are straight run, pure breds (?) - I imagine a McMurray's straight run fancy banty assortment of some kind.
Some have feathered feet, some do not.
We've never done "fancy" breeds, so we're really having a lot of fun with them already!
My photos aren't great- they were moving at high speed -- If anyone has any clue just from the photos, about any identification I'd be grateful!
The one below has feathered feet and chipmunk type markings.
Large, dark with very feathered feet. Behind it, a yellow chick without feathered feet (silver wyandotte or sussex?)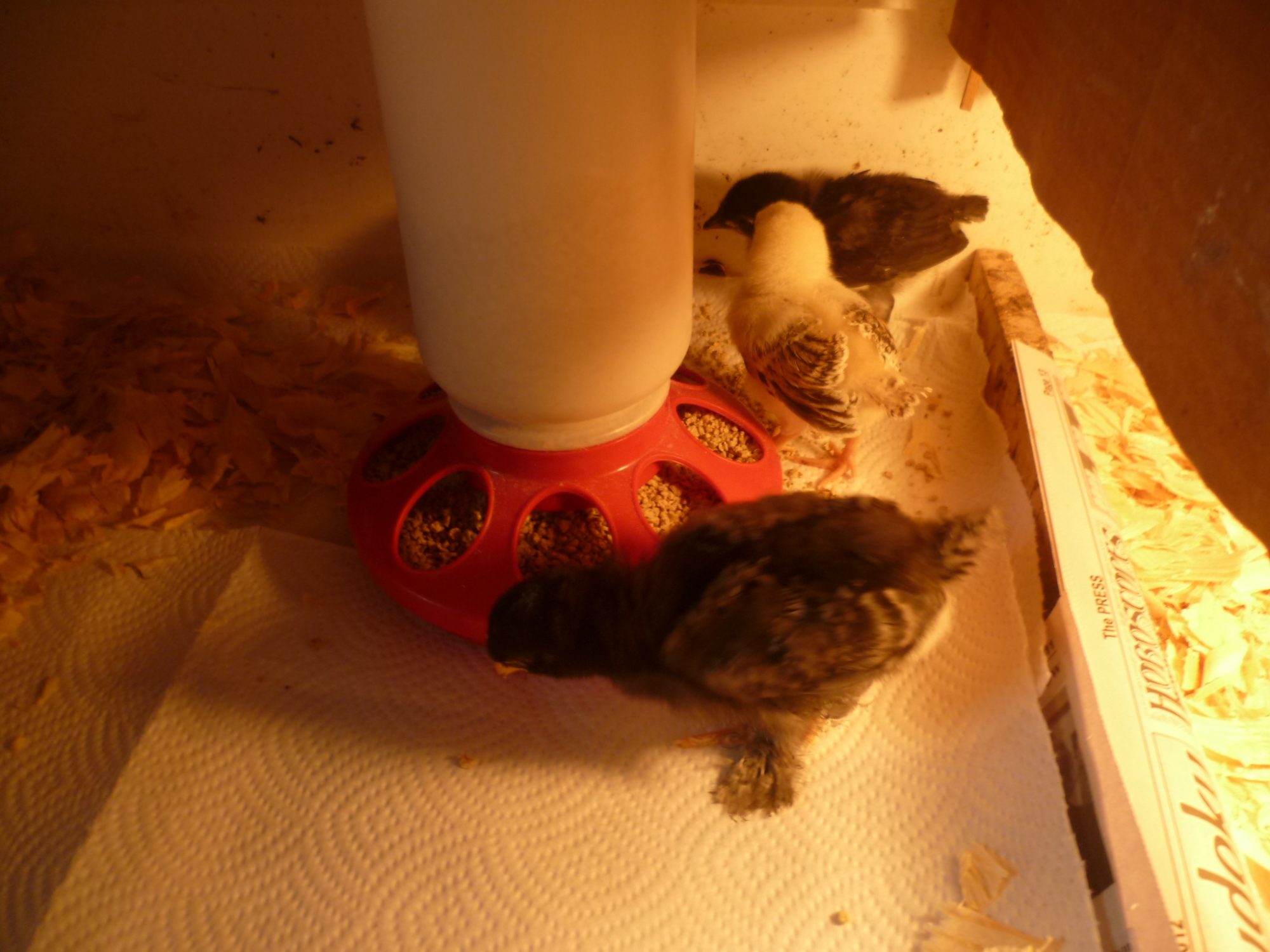 Smaller than the others with large eyes and gray feet and orange feet.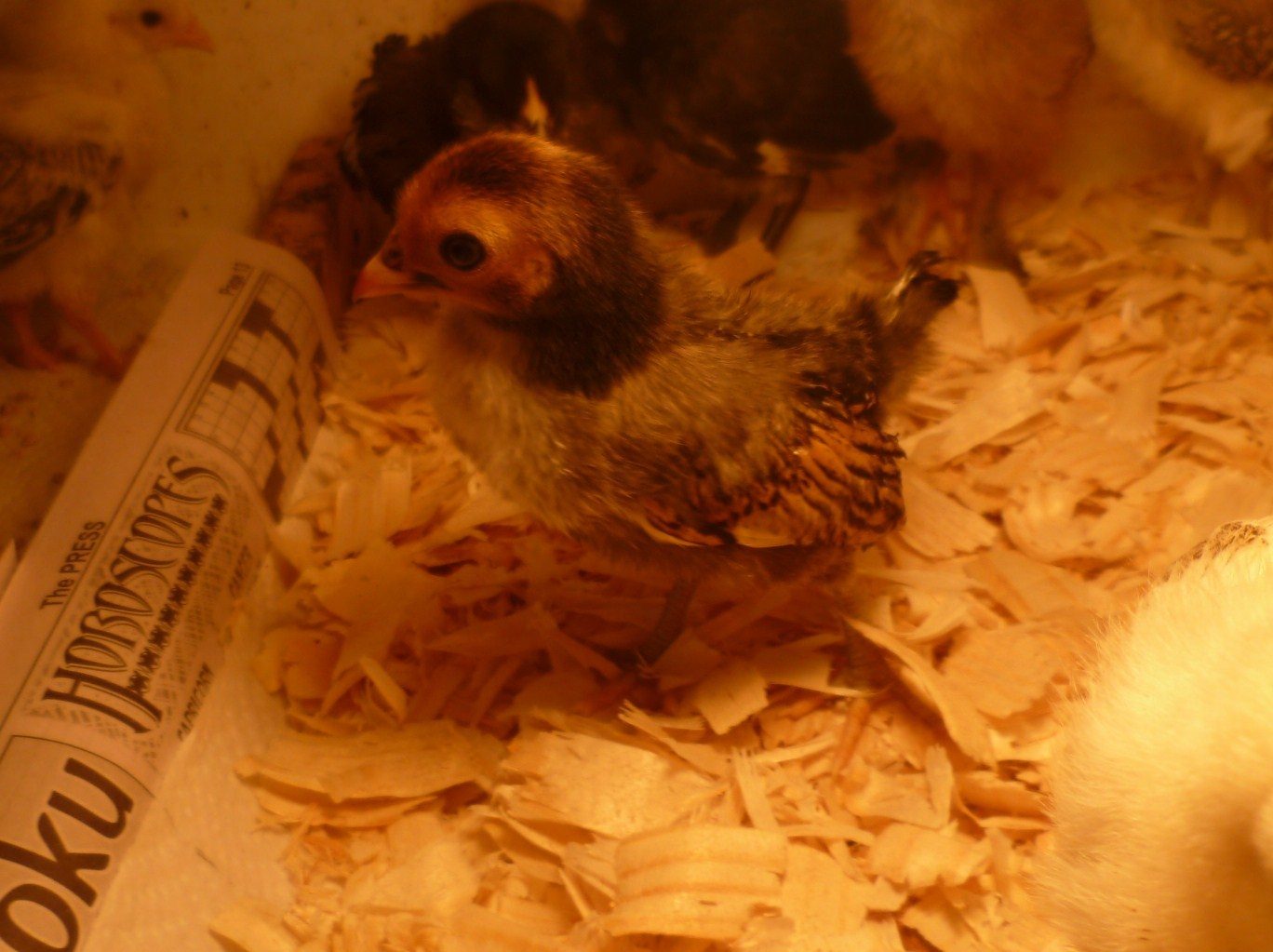 Feathered feet.....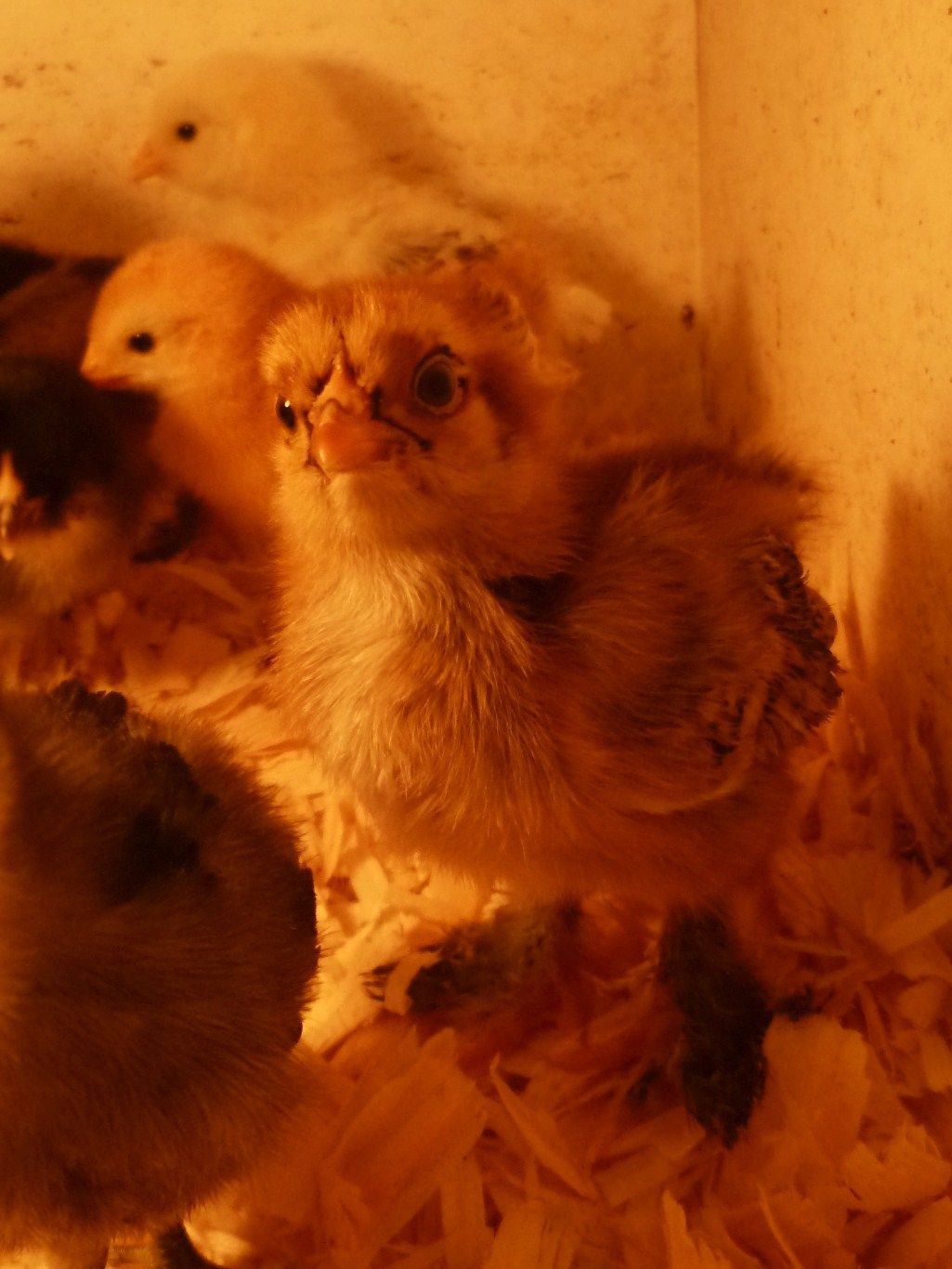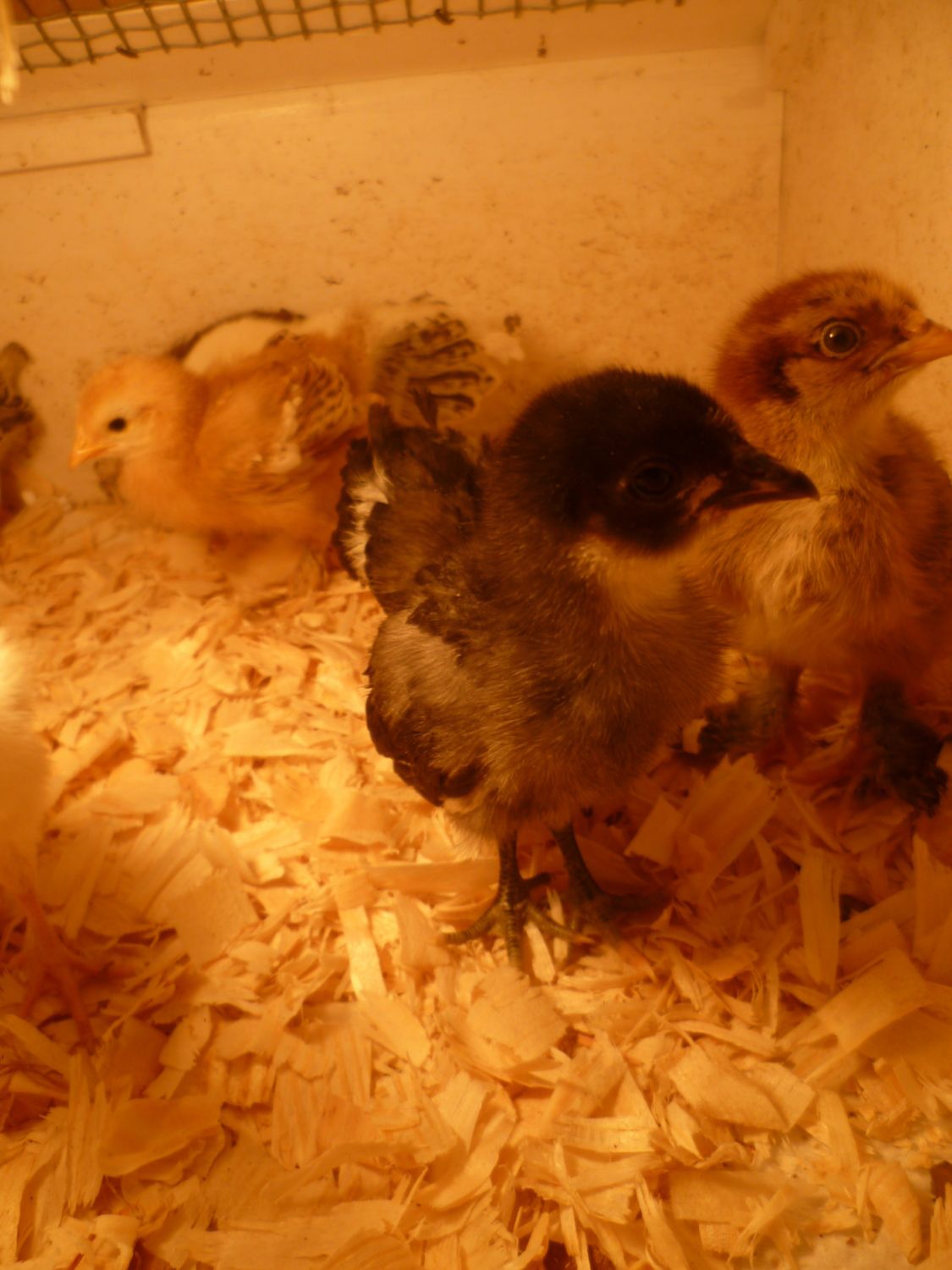 My camera would not pick it up, but this little one below is my favorite. She is kind of a pussywillow color with a yellow head! She also has feathered feet.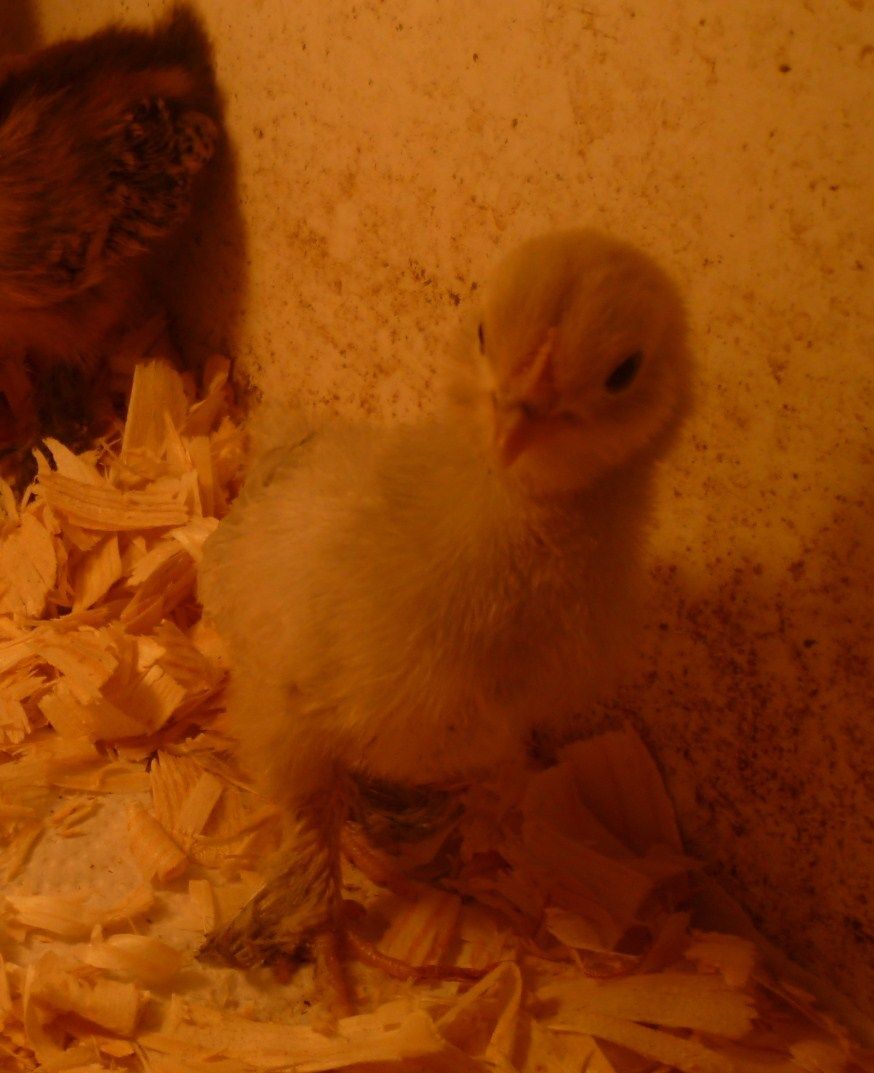 side view of "Pussywillow" (grayish one)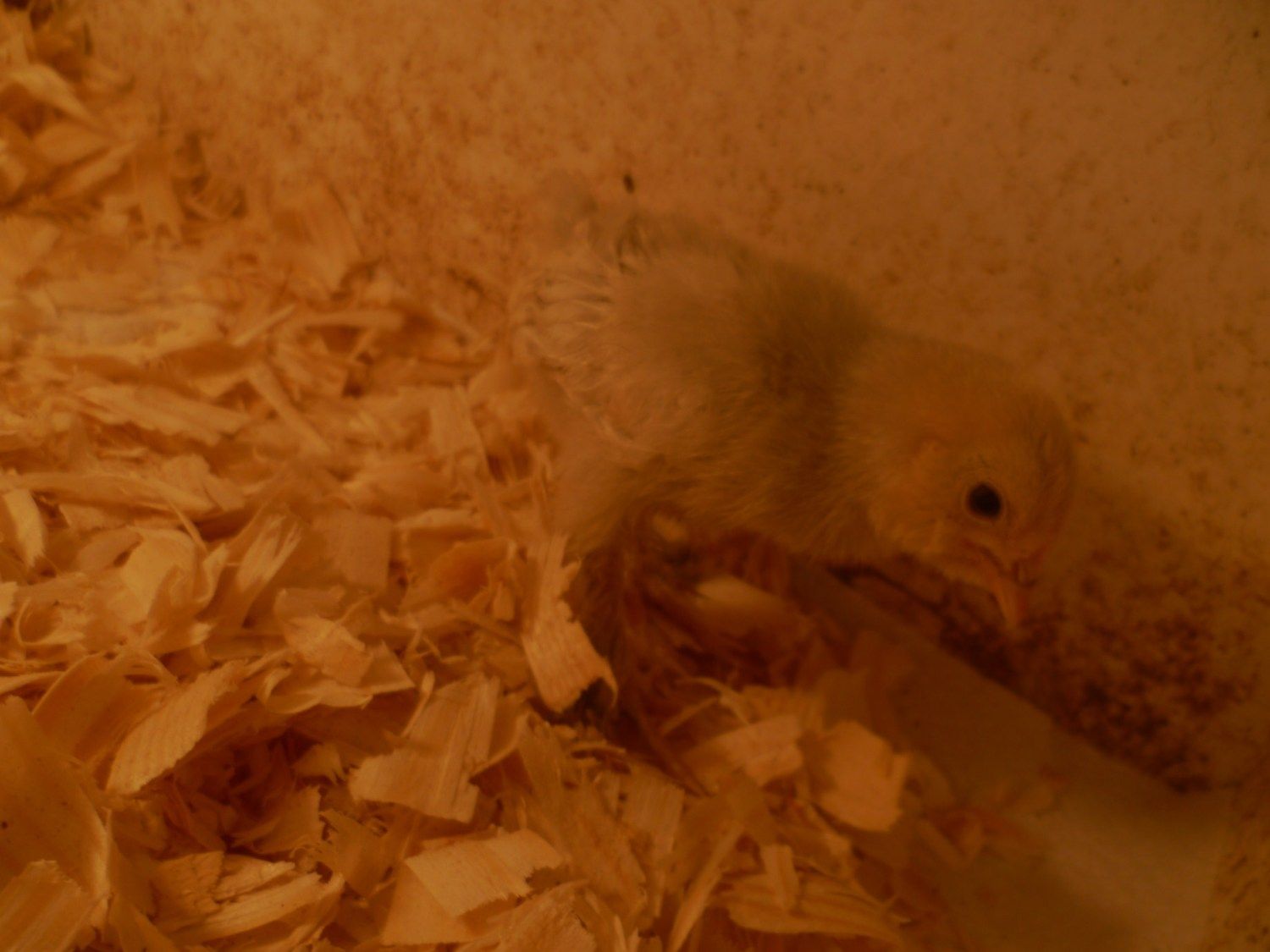 Honey colored with feathered feet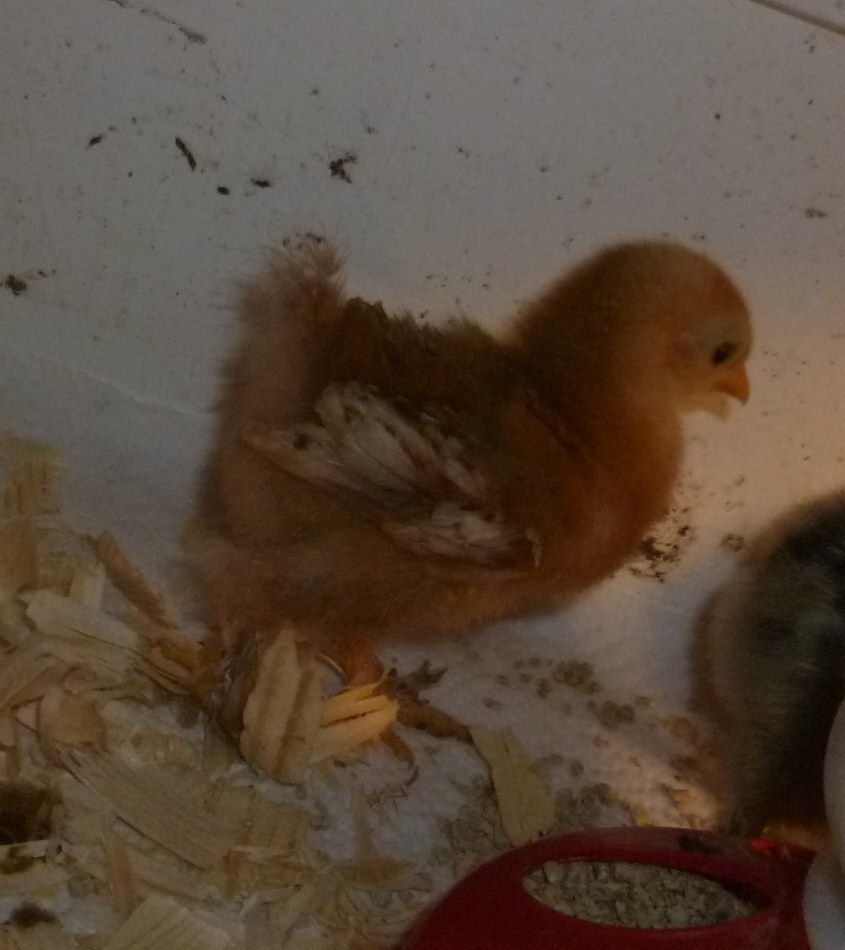 Honestly dont' know if this is the same chick as previously shown - they were all moving so fast!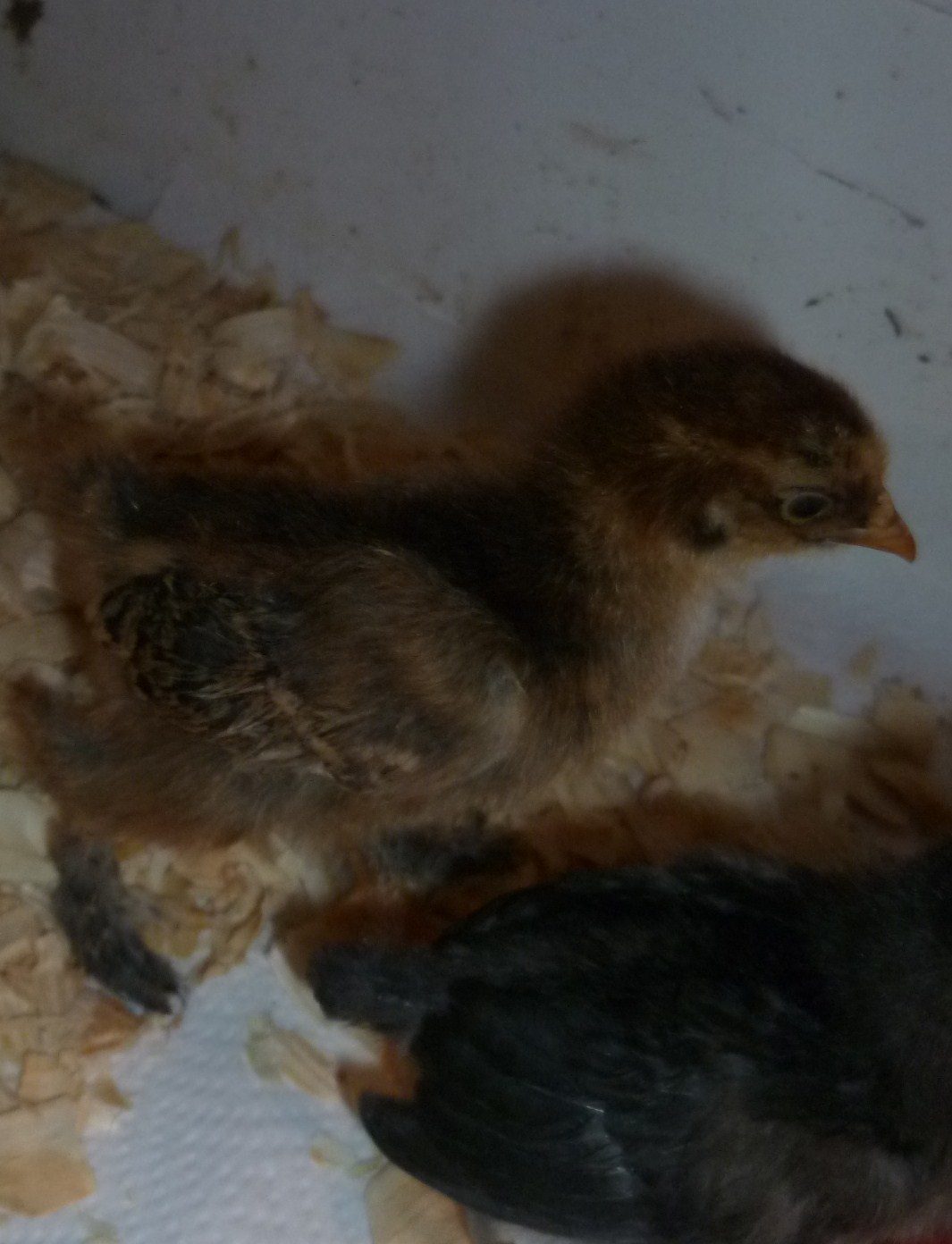 the one on the right is yellow with feathers coming in sort of white w/black spots. The one in the back has feathered feet; the black one in the foreground does not.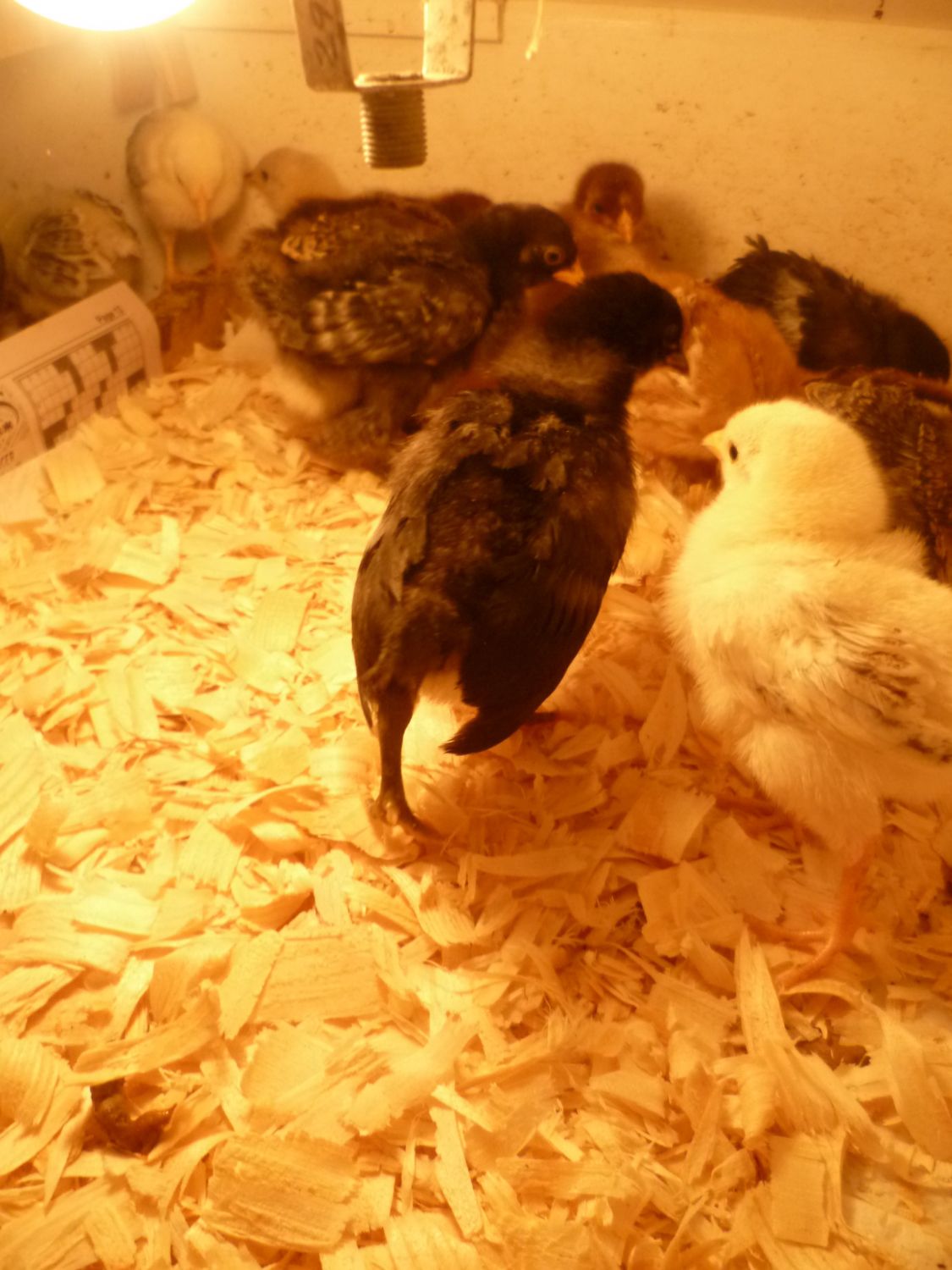 Thanks for any help anyone can give us - it's a fun project for us all here!

Last edited: