We bought these girls as "4-5mo RIR pullets" and we're hoping that's what they actually are. The roos wandering their farm when we arrived were definitely RIRs, and gorgeous ones at that. Now, pics of our new girls! Unfortunately, the weather here has been absolutely terrible today, so these are all indoor photos. If these won't cut it, it should be sunnier tomorrow and maybe we can get some natural light going. They're gorgeous, but the farmer's wife didn't sound 100% sure they're all pullets, even though that's what we paid for...
Introducing Beryl!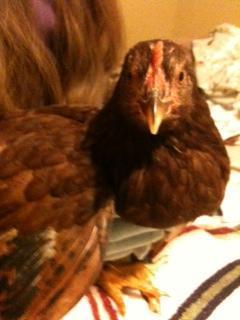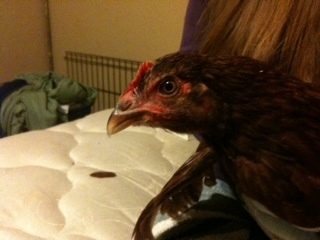 And Garnet!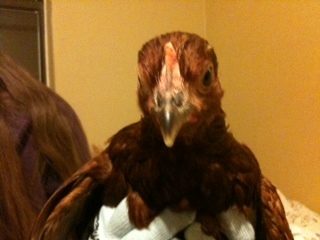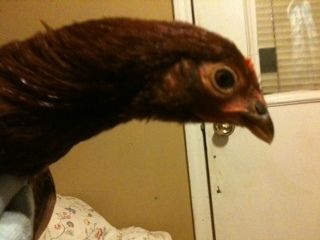 And Ruby, who I'm most worried about. An awful lot of comb on this one: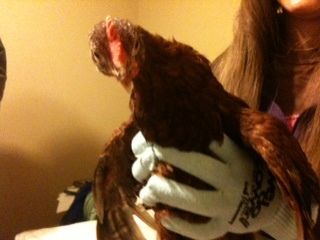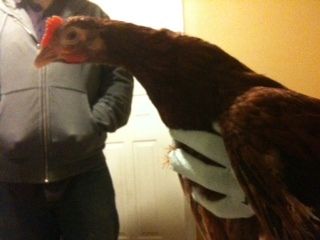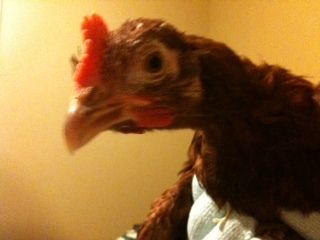 None have pointy saddle feathers, or any sign of the good sickle feathers a RIR roo would get, but that's just such an awful lot of comb compared to what everyone else seems to be getting out of pullets, even RIR pullets. So, what do you guys think, or do I need better pics to tell?