So I'm new to chickens and people think
my chickens have a better home then some
people do. They also think I'm nuts when I tell
them about the yogurt and other treats they get.
Well I came across this little T.V. and I couldn't
resist giving them something else to talk about.
It doesn't work but they do have a picture to look at.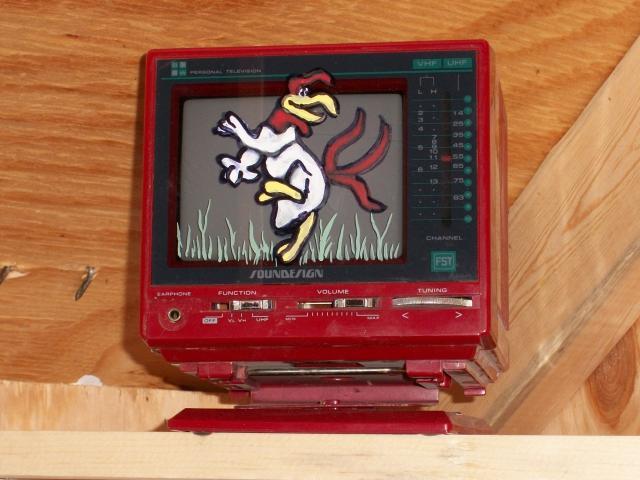 My husband tells everybody at 4:00 they go
in the coop to watch Oprah!