We recently rescued a stray rooster and have been looking after him. Today we noticed that there's a bone sticking out of the back of his neck, near where the wing joins the body. He doesn't seem to be in any visible pain or showing any other symptoms, and there's no blood or signs of infection. It's hidden under his neck feathers and lays flat, so we didn't see it until today when my partner was picking him up to see how he's doing (he was very skinny when we caught him, trying to see if he's put on any weight).
Anyone have any ideas? We were thinking of keeping him, but if this is a major issue we may have to surrender him so they can either put him down or treat it.
A bone sticking through the skin seems like a MAJOR issue to me, but the fact that it doesn't seem to be causing him any issues or bleeding, etc, makes me unsure.
Photos attached.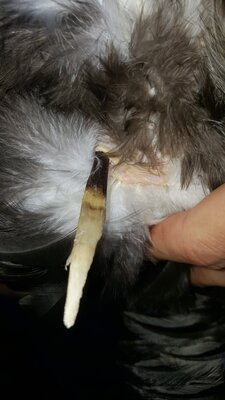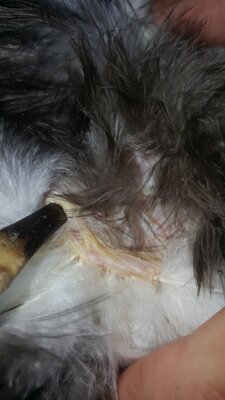 Edit: More Photos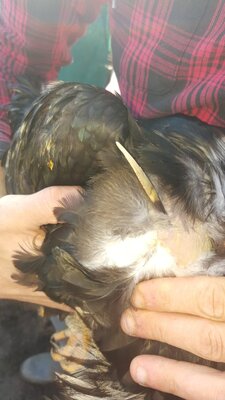 Last edited: