Jun 27, 2011
2,348
204
231
I didn't know where else to post this. We are not selling these chickens, they're free. They just need homes. Donations are always appreciated as the Ray of Light Farm is a non-profit rescue farm with about 60 horses and close to 80 small animals.
We have some chickens looking for homes. They are all from this summer, so they're a few months old. I am not sure on the exact age, but they're still fairly young. They are mostly Polish crosses and two Ameraucaunas, I believe. I could be wrong on the Ameraucaunas, I am not a chicken breed expert.

Maybe someone else will know better?

Editing my original post:


All hens have found a home. We still have 4 roosters left looking for a home.

Here are some pictures of the roosters: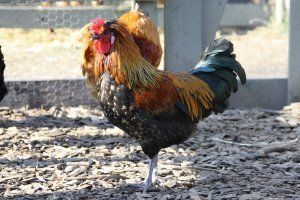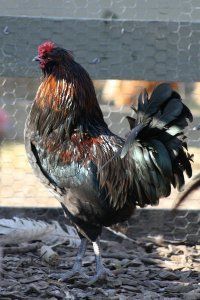 The fourth rooster without the picture looks a lot like the dark guy here on the left, only with less brown, mostly black.
If you are interested, please contact me via PM, or you may call the farm directly: 860-873-1895
The farm is located in East Haddam, Connecticut
http://www.rayoflightfarm.org
Last edited: