Thought I would share pictures of our finished coop. Hubby took apart the kids old tree fort, used the swing set for the structure, and this is what we ended up with.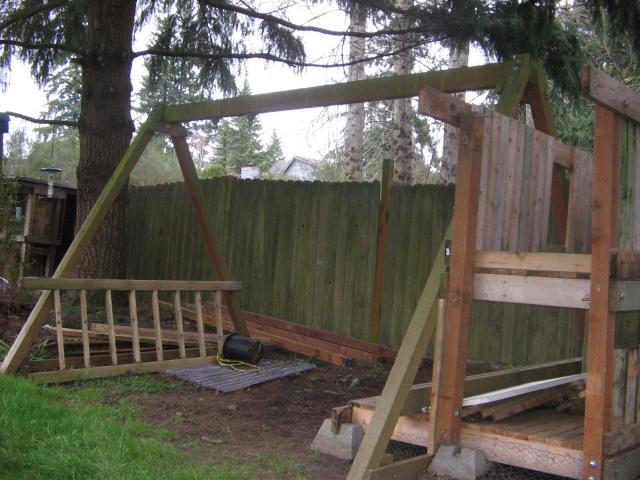 The beginnings of the structure.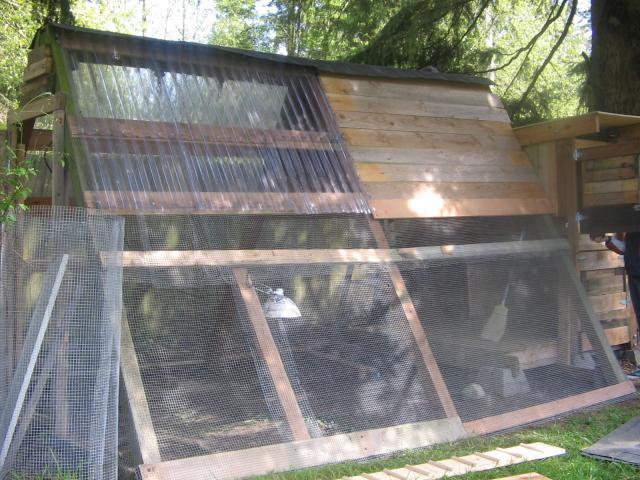 All the lumber came from the tree fort. We purchased a piece of plywood for the roof of the sleeping area and some shingles. When we got to needing wire, we were going to try to go inexpensive, then a coworker mentioned she was selling her property and had "some fencing" we could come and take. It was all hardware cloth. Free. Enough for the whole structure. Yippee!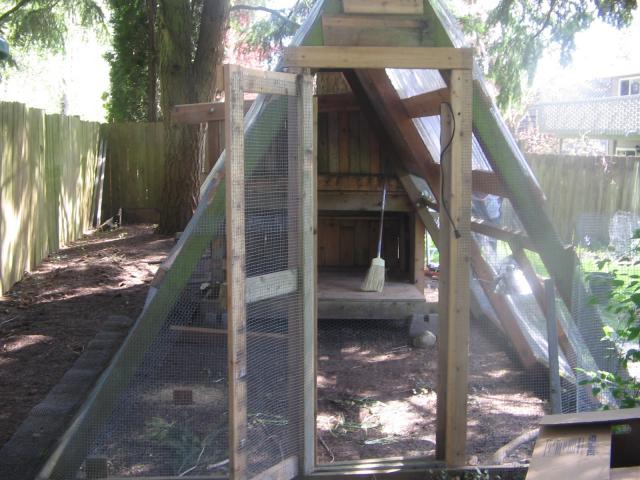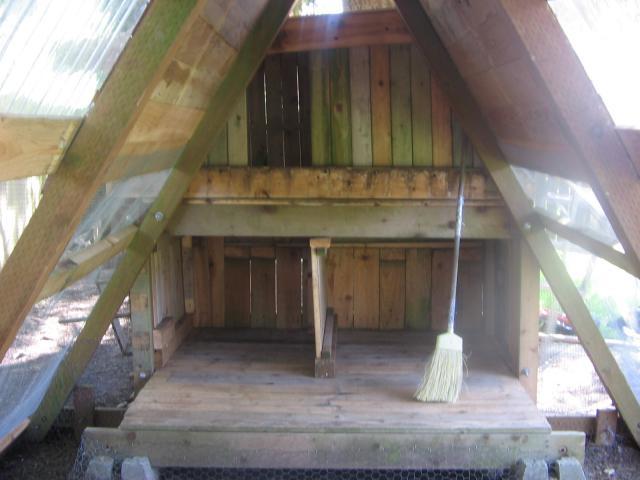 The "lower floor" cubby on the right is for the feeder, cubby on the left is the lounge. Above is the pop door, before the ramp is put in, for the sleeping quarters.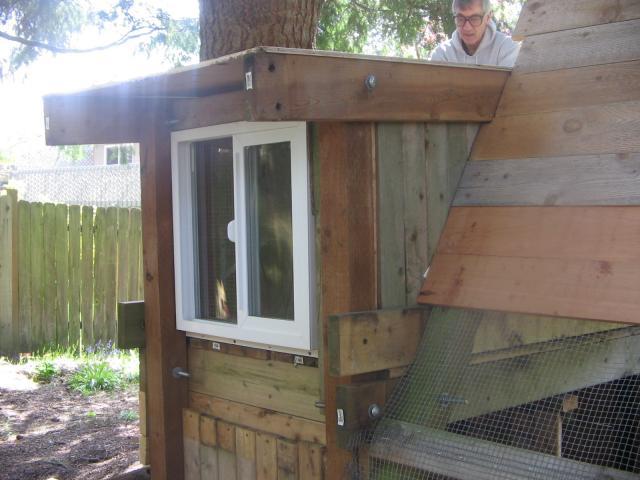 Nice window. Given to us for free.
The bedroom, nice roost that they don't use yet.
All together we bought the plywood roof, shingles, and hinges. I love recycling!