May 2, 2010
2,072
11
171
My Coop
I just got my Premier1supplies catalogue and it reminded me to let everybody know that if you do decide to heat your coop there is a safer type of heat lamp than the aluminum shaded type. You can find it on their website
www.premier1supplies.com
. It is one recommended at the backyard chicken keeping class I attended. Called Premier Heat Lamp. I put a ceramic heat emitting bulb in mine.
UPDATE The lamp has been fine until just the other day when two little plastic tabs inside the handle attachment to the body must have broken. Two long screws fell out so I am not sure what purpose they served. The lamp didn't fall but was only suspended by the electrical wires. We fixed it by zip tying the handle to the body. I wrote to the company to tell them the lamp was defective and they reminded me to secure it in two ways.

Since I recommmended it I wanted to warn anyone who bought one that this could happen. I'm sorry - it seemed like such a solid lamp and it hung over my brooder for 5 weeks with no problem. This lamp was first recommended to my by a small farm manager so evidently this hadn't occurred with his lamp. I'm thinking someone forgot to screw in the two long screws that fell out.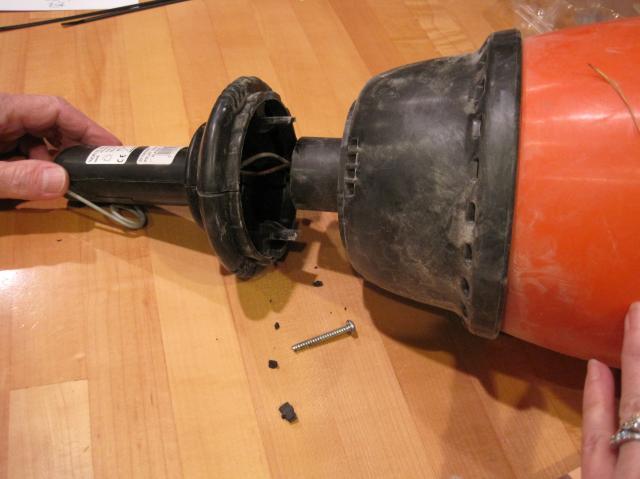 fixed with zip ties
Last edited: