Hi everyone,
I currently have some babies in the bator!!! My Sebbies and Giant Gray Dewlap Toulouse are laying. Fertility seems good. My first few should hatch at the end of March.I will be offering limited numbers of goslings on a first come basis.Shipping is available or pick up is of course fine !I am in Upper Marlboro, Md 20772.My Giant Grays are from Holderread's and also from Wapsicon Waterfowl [Thanks Dennis!]For those not familiar with the breed , they can top out at 30 lbs! They are indeed gentle giants though, and are a very calm and sweet type of geese.
My Sebastopols are from Holderread's Waterfowl Farm in Oregon. I have white and now colored geese.They are absolutely gorgeous with their curly lacey feathers dragging to the ground. They are again a wonderfully calm goose, none have a disposition problem. My favorite is" Frazzle" who lets me hug him when he sees me. I know some of the BYC members have met him when they have come out to visit.
I plan to offer some of each in April and May. I am starting a waiting list. Please email if you are intersted in being on it.
Patty
http://www.angelfire.com/runninghorsefarm/rhfarm.html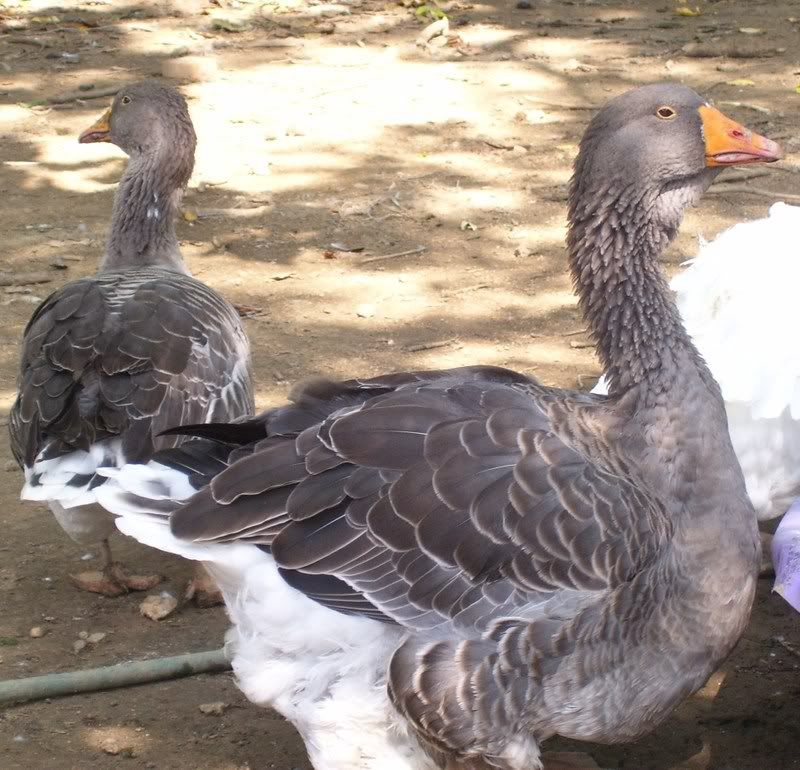 Last edited: