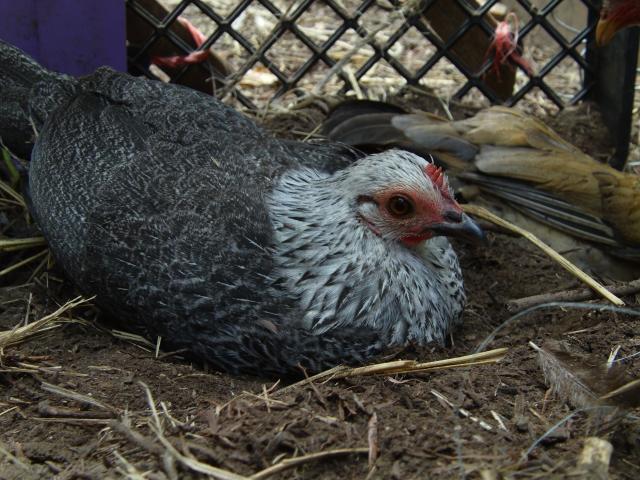 This is Angela. She is the only survivor of all the chicks I hatched from my own flock. I think she's an OEG mix, now a pullet.
This is her mother, a Golden Campine patterned OEG:
Her father is a Fawn Silver Duckwing OEGB-
Isn't Angela gorgeous? She is patterned like her mother, but silver instead of gold.
Let me know what you think of her.
Last edited: