I heard that combo would be sex linked...but I'm still not even sure what that means. From the pictures I saw the roos would look more like the barred rock and the hens would be black and gold. I figured the black and gold chicks I got were from my aunts easter eggers(all the chicks are from her wide variety of hens) but after seeing pictures of the Orph/Barred Rock hens I'm not so sure. So here's the pics at 5 weeks....
Im 99% positive this is a roo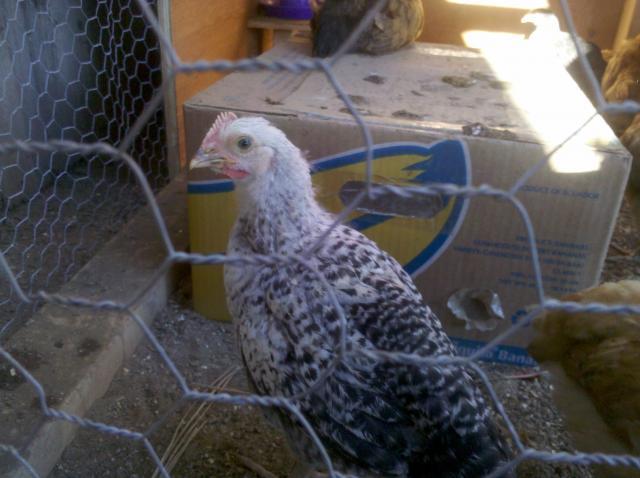 This is the other one that according to what I read would be a roo too but it's comb is nowhere as big and its more of a yellow then pink
And this is what I believe the hens would look like??