Jan 14, 2018
646
1,360
227
Hello! I have nine 3 month old chicks to sex, I'm pretty sure I have at least one cockerel, but I'm not 100% positive on the others. They are all modern Game Bantams, except two brown Red old English Bantams (Hatched from a lemon blue breeding trio), and these two seem to have a lessened development, their same age sibling (a pullet) was a lot larger, but she passed a week ago.
English Bantam #1
English Bantam #2
Lemon blue modern, same bird in next pic as well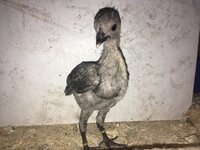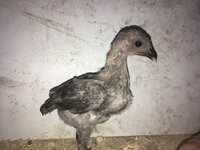 Lemon blue modern #2 (currently taking care of eye problem)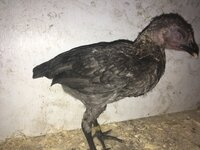 Birchen modern #1, same bird in next pic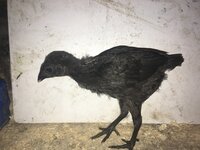 Lemon Blue #3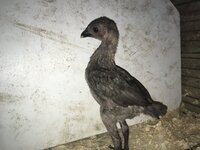 Birchen #2, pretty sure this is a cockerel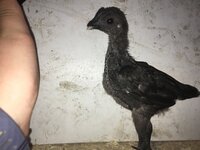 Birchen #3
Lemon blue #4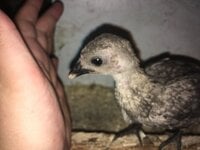 I also have this oddly colored chick. There are two chicks from the same hen, a silver blue modern hen. The only issue, is i'm Not sure who the dad is. She had been penned with a birchen cock, who was still young and not mature enough to try to be breeding. But I wanted chicks from this hen, so I put her with a lemon blue sport (making babies either a sport, lemon blue, or silver blue) for a day. So while I thought these chicks were from the sport, one is off in coloring, making me question what coloration he'll possibly feather into. The second chick, it's egg laid only 3 days after the first chick's, is a sport, so it's positive the sport rooster is the father.
He has some brown/gold coloring around his face that i've never had in any of my moderns before.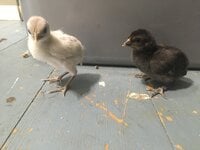 Thank you!!