So these two don't have large red combs like the ones I'm sure are roo's. They're about 9 weeks now. I would LOVE it if these two were hens.
#1
This one has kind of an orange-ish comb, small wattles forming, and I know there is brown on the wings, but MAN if she were a she, I'd be happy!!!
Same one, below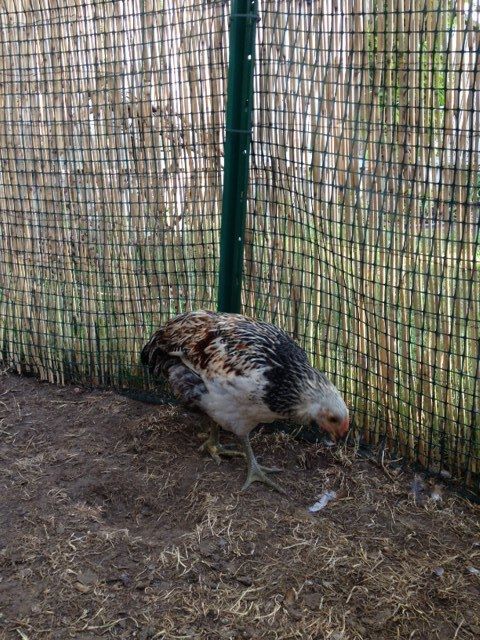 #2) Darker one who I would love to keep. Smaller comb, not red like the ones I know are cockerels.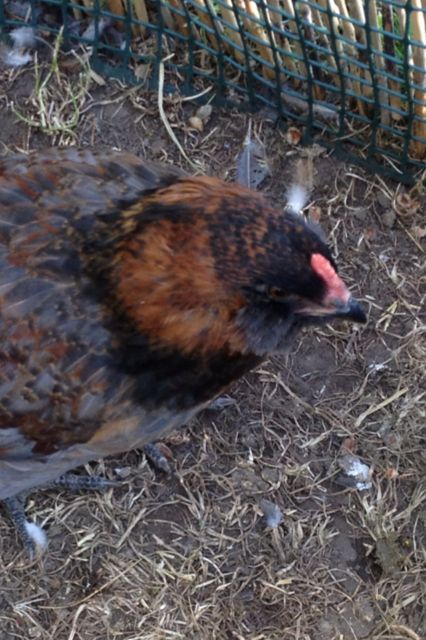 Again, same #2 below. There are two probably cockerels behind this one and then one of my RIR girls.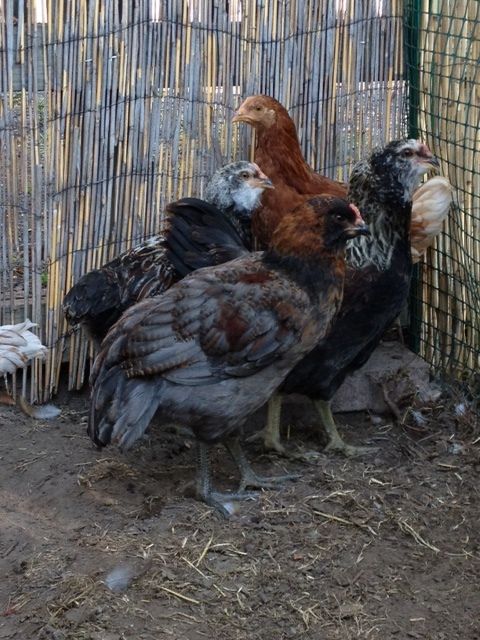 If I'm not 100% sure about certain ones, should I just hang onto the til' I'm sure? I've got an appt at the processor Tuesday to process the roo's for raw dog food, but I am only 100% sure about 2 of them being roos!!!