Well, it's hard to believe, but Fall 2010 is here and we're halfway through October already!
It's time once again for pumpkin carving, colorful leaves, apple picking, chilly weather, and of course, Halloween! Some of you may be already preparing for Christmas this year. Nevertheless, this time of year tends to always be festive and fun, especially when Halloween comes around. So why not share the festive spirit by posting your Halloween or Fall-inspired chicken pictures here?

In fact, feel free to post any of your Halloween/Fall pictures. They don't have to be chicken-related. They just need to have something in them related to Halloween and/or the Fall season!

www.Picnik.com
is a great place to edit your pictures for free, or create an account if you would like to access special features, etc. Right now they have a bunch of Halloween features that you can access without having to create an account. So feel free to check it out and add that festive touch to some of your chicken pictures!

Can't wait to see all the wonderful pictures submitted!

I'll submit some of my own as well.
(Please note: This is not a contest. Just a place to share your own Fall/Halloween pictures with chickens, or it can be non-chicken related.)
Have fun and Happy Halloween to everyone on BYC!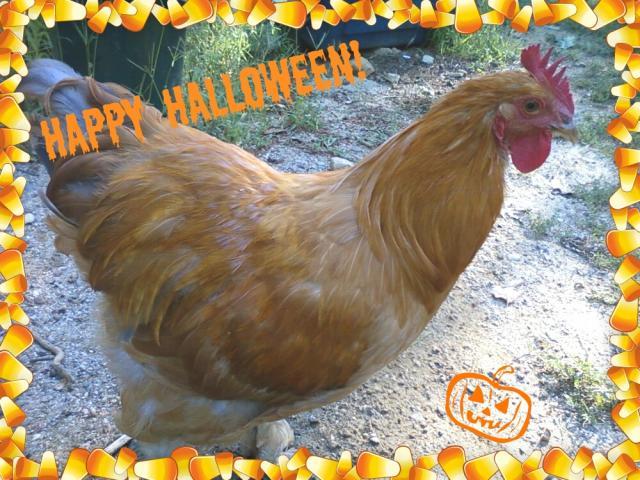 -7

7

h

o

r

s

e

s
Last edited: