Hello! My husband and I have finally ventured out into raising chickens. We currently have 6 baby Black Jersey Giants. Unfortunately, the chain store that we bought them from did not have much information for us on how exactly to care for them, when they could go out side, what sort of bedding. (The sales associate just looked at me like I was crazy.) She also couldn't tell us how old they were.
My father-in-law got us an extra large shipping crate from this work that we are going to be using as a coop.
We have a large door in the front, and have put in 5 windows.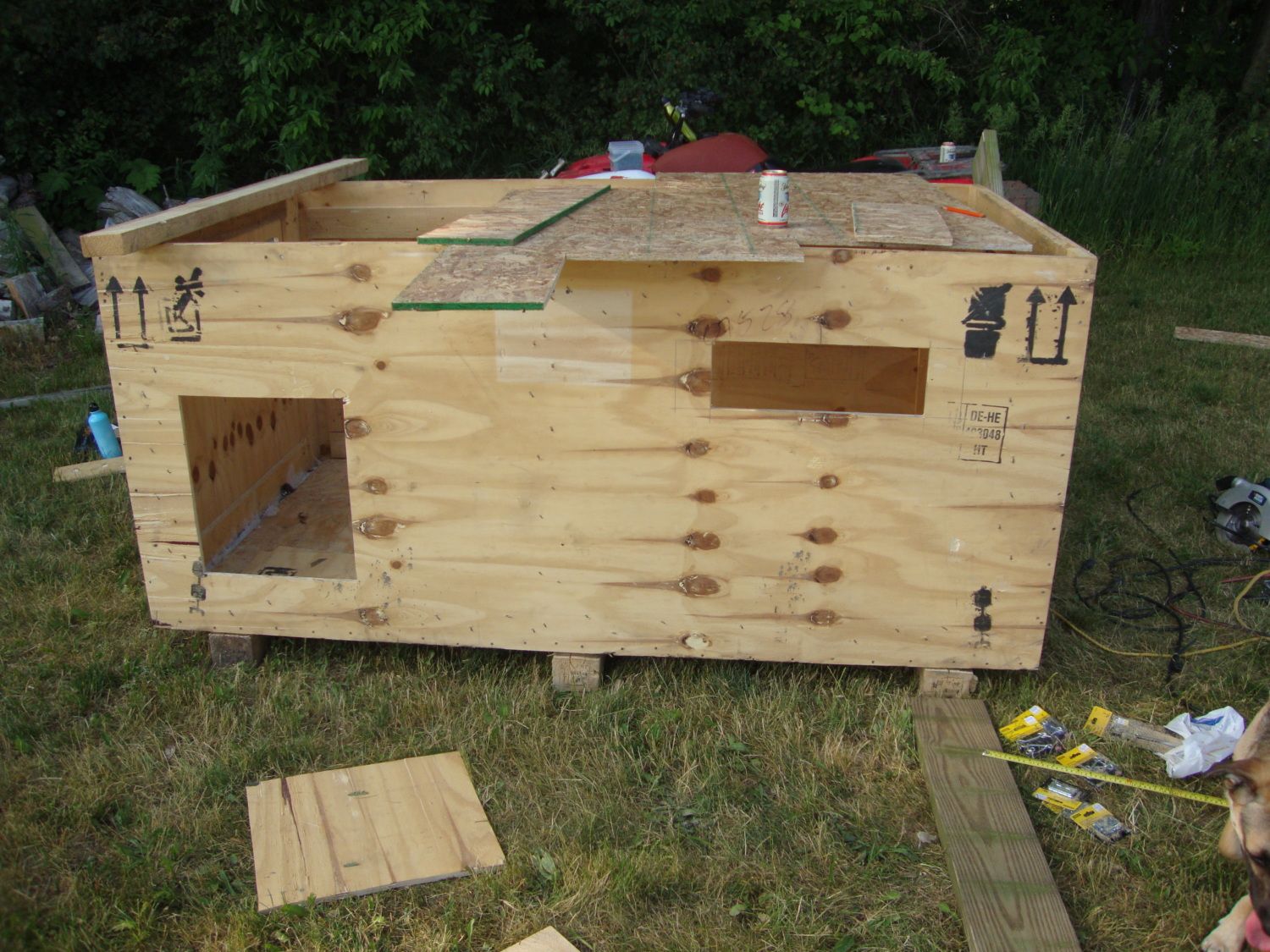 There are two windows on the right and left sides, Can anyone tell me if this is enough ventilation? Should we add windows to the back as well?
We have little doors that we are going to hinge above each window to open and close depending on the weather. We're also going to put heavy wire fencing over the windows as well.
The door is going to have it's own cover as well.
I put down vinyl floor this morning so we can clean it out better. My question is what sort of bedding works best? We were planning on using straw in the nesting boxes, but should we do something different for the rest of the coop?
The dimensions of the box roughly 4x8, the hubby wants to put the nesting boxes inside (right under the window) But will this cut into too much of their living space?
I want to make a small box on the side that comes out of the coop instead so they have more space to roam. We are currently stuck in debate, so if anyone has advice it would be greatly appreciated =]
One last question! (for now ;-) ) When can we put our little peepers outside? They are quickly out growing the storage container they're in, but I don't want to put them out too soon.
They are starting to get their little tail feathers, and the feathers on their wings are getting longer.
Thank you so much for any advice you can give us! Neither of us have taken care of chickens before, so we definitely need it! =] I'll post more pictures as the project progresses.