Its been up for six weeks or so, but I wanted to show off my husbands handy work. Made of reclaimed redwood from someone's old deck. Designed it ourselves with lots of great ideas from this site. Its a 4x4 coop with an L shaped run about 40 sq ft. It looks so pretty in our yard and the girls seem pretty happy with it!
The coop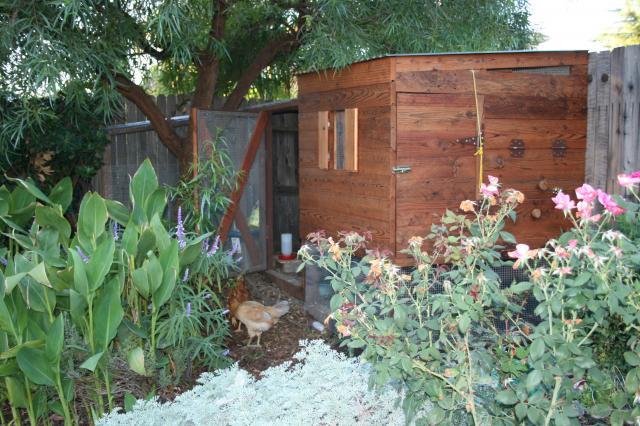 the run
main access door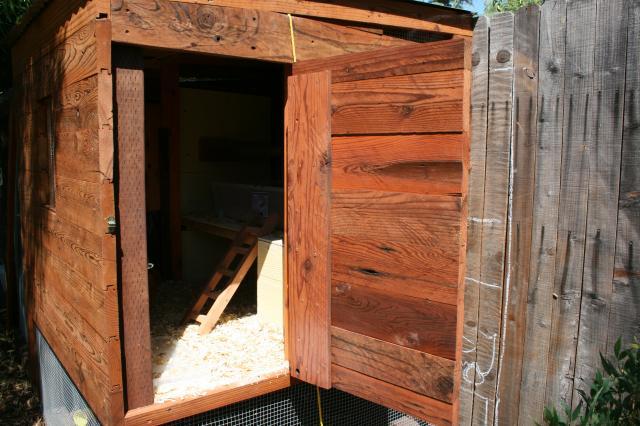 interior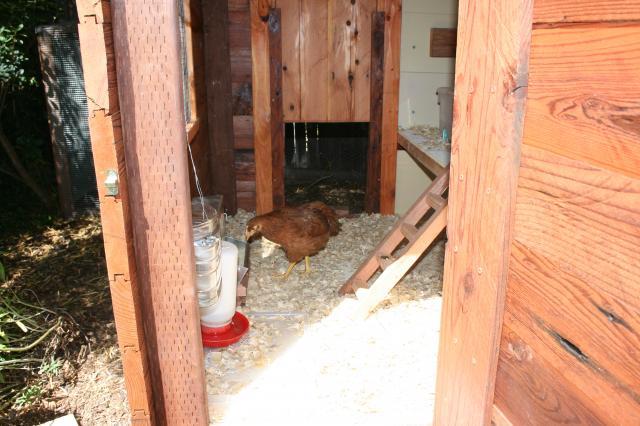 access door for poop tray under roost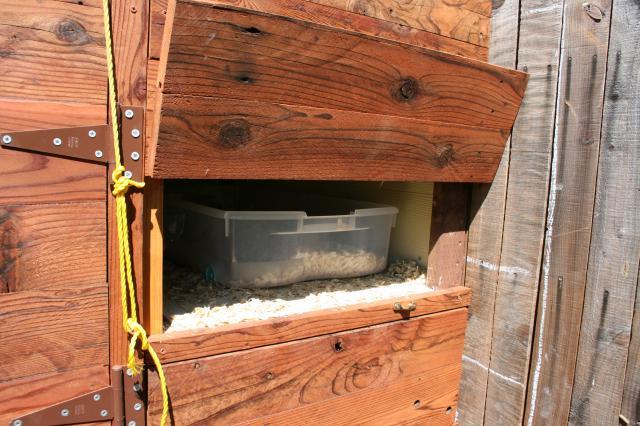 egg door (too soon for any eggs yet!)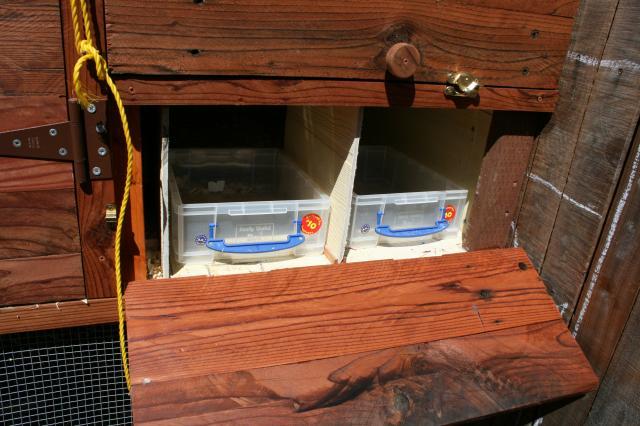 interior run
the girls enjoying their outdoor perch in the"L"