Hello,
I have searched all over the forum for hours trying to figure out what to do for this poor girl. I am now surrendering and posting. Your help is much appreciated.
She is a 5 week old alley chicken. A few weeks ago, I noticed a little tiny bump on her beak and a little scab on it. It didn't seem to progress at all, so I figured it was just a little deformity or small injury and would heal.
Then I noticed she was getting picked on by an aggressive rooster chick. She is the runt for sure. (She wasn't the only one, said rooster has been removed from the group). I separated her by putting her into a pet carrier inside the chicken tractor so she can see her siblings and mom. I put Neosporin on the head and beak wounds daily.
Over the past few days, they have all grown into bumps. The beak bump is huge and I saw fresh blood around it- it looks almost like the beak is cracking. The inside roof of her mouth looks bruised near the bump. The bump around her eye appeared without evidence of a previous injury, though it does have a tiny scab on it.
She runs around, eats, drinks, poops normally. She is not phased by the bumps or me touching them. They are firm.
I put a little ointment on them before these photos were taken. That is why they look wet. They are normally very dry looking.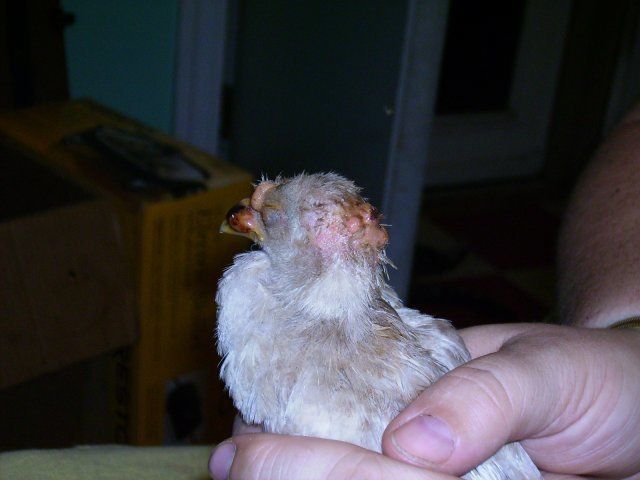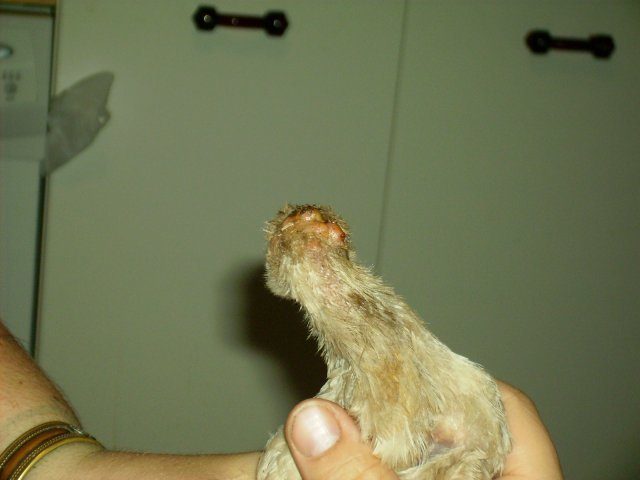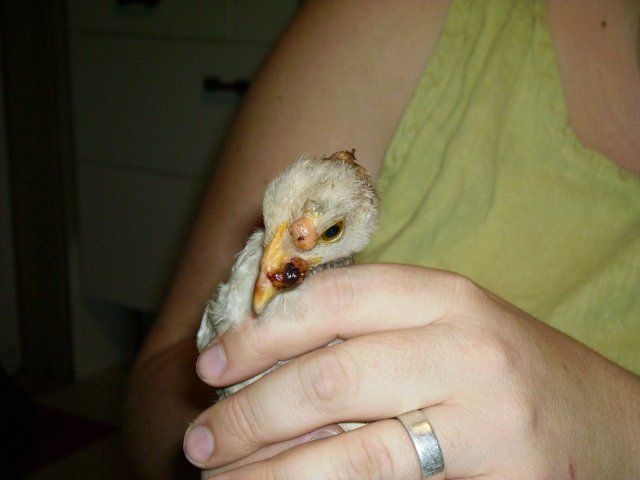 So... are they abscesses? or avian pox?
I started her on terramyacin in water today in case they are abscesses. I didn't want to lance them unless I know they are abscesses and not pox. And... if they are abscesses, how should I lance the one on her beak?
If they are pox, nobody else seems to have it, though we do have lots of mosquitoes around. I read how to deal with that.
Thanks!
Dot