1) What type of bird , age and weight (does the chicken seem or feel lighter or thinner than the others.)
Sesame, my 10-month-old NH Red pullet, usually a heavy bird, now very skinny.
2) What is the behavior, exactly.
I saw her drooping her head and closing her eyes a couple days ago. This behavior has continued. I put it down to enjoying the sunlight. I also noticed her holding her wings away from her body, but actually she's really skinny. She won't eat her food, and reluctantly nibbles hand-fed scratch. Egg production has stopped. She also has lost her sense of balance.
3) How long has the bird been exhibiting symptoms?
A week or so.
4) Are other birds exhibiting the same symptoms?
No.
5) Is there any bleeding, injury, broken bones or other sign of trauma.
No.
6) What happened, if anything that you know of, that may have caused the situation.
No change that I am aware of.
7) What has the bird been eating and drinking, if at all.
I believe she's drinking, it's hot here and she seems pretty normal. However, she doesn't eat. I give them egg producer feed and a handful of scratch everyday, sometimes with grapes and tomatoes as treats.
8) How does the poop look? Normal? Bloody? Runny? etc.
Green, gritty (as if she's been eating sand) and very loose. It's all stuck to her butt feathers.
9) What has been the treatment you have administered so far?
None, didn't know what to do.
10 ) What is your intent as far as treatment? For example, do you want to treat completely yourself, or do you need help in stabilizing the bird til you can get to a vet?
Would prefer to treat myself, but if I need to see a vet for minor things that's OK.
11) If you have a picture of the wound or condition, please post it. It may help.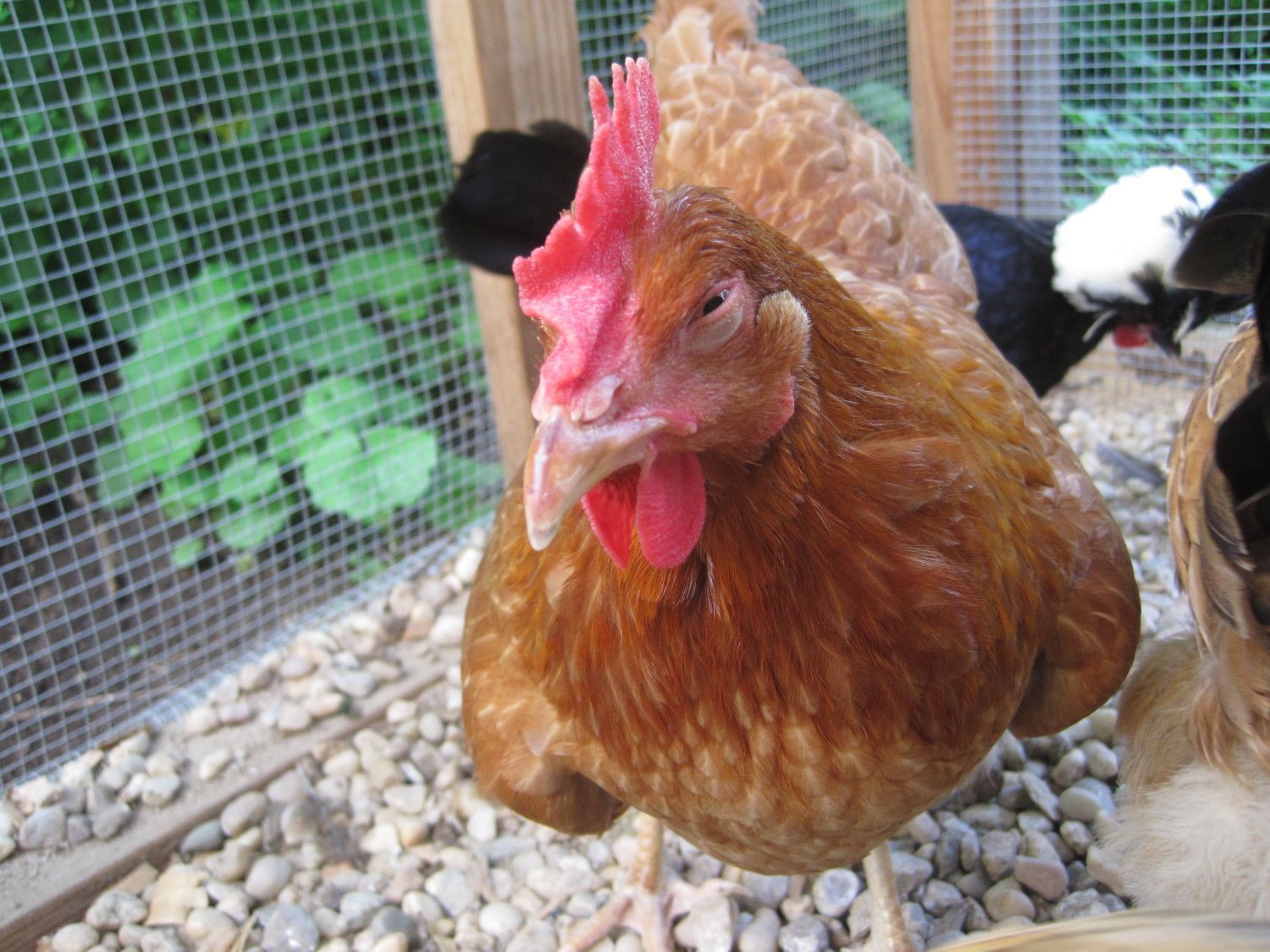 12) Describe the housing/bedding in use
Coop- 4x8, shared by six pullets, and an 8x12 run that they have access too at all times. The coop has wood shavings, the run sand. Both are kept clean. They free range on the weekends.
Last edited: