A friend of mine has a bunch of free roaming chickens. Her Silkie hen recently hatched 14 little Babies!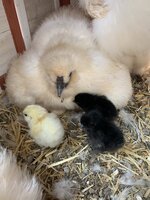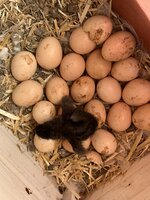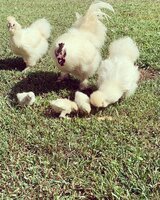 I took home 7, three black, four yellow/cream.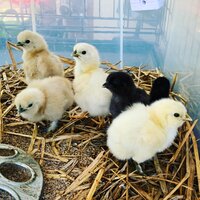 There are 3 potential mothers and 2 potential fathers.
2 - Cream Silkie Hens
1 - Black Silkie/Cochin Cross Hen
1 - Cream Silkie Roo
1 - Leghorn Roo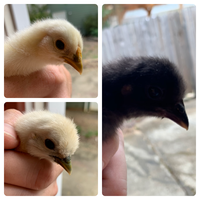 It's very obvious that out of the four light colored chicken, half look more "Silkie" then the other half.
Type: ~Leghorn/Silkie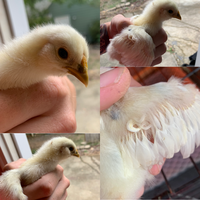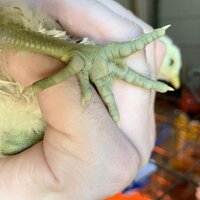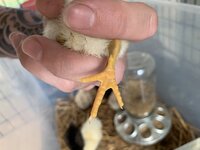 2 look like this, as seen above one has yellow skin 4 toes, the other mixed/gray skin 5 toes. (One male one female?? )
Type: ~Silkie/Silkie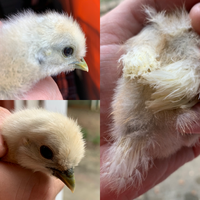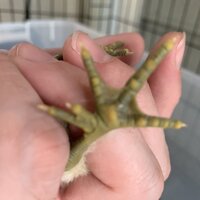 And 2 look like this. Identical feet.
Type: ~Silkie/Silkie-Cochin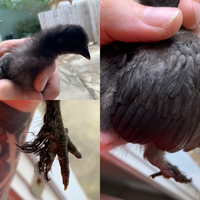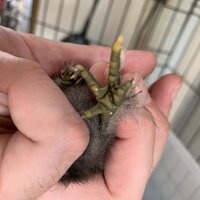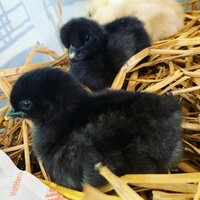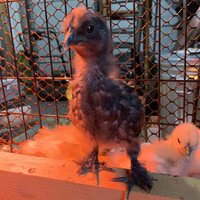 3 of these little cuties!
Can't wait to figure out everyone's gender!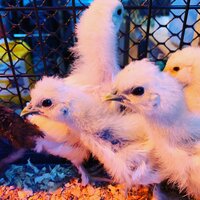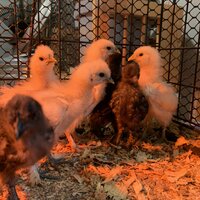 Last photos above are from today just shy of 3 weeks old.