I have a pullet about 6 months old that I hatched from my own line. She is (I think) a really nice Silkie, but her color is something I have never seen before. Her undercoat is white feathers tipped with black at the ends. She is really quite striking (IMHO) & everyone that sees her asks about her & they want to place an order for some just like her. Oh swell, but I don't know how I got her in the first place so I doubt if I get any more like her unless I learn how to clone! I'm posting pictures below & I would like opinions on the following.
1. Is this color is okay according to the standard - I am guessing she would be considered a dark blue, so is the light undercoat allowed?
2. If not, is it a few points off or a complete DQ?
3. If it's a DQ, then can I start a new color project & enter her as that color?
4. If so, what the heck do I call the color? Black Frost? lol
5. Is there a chance she might lose all the white fluff when she molts?
I would really appreciate any & all input & opinions. Thanks.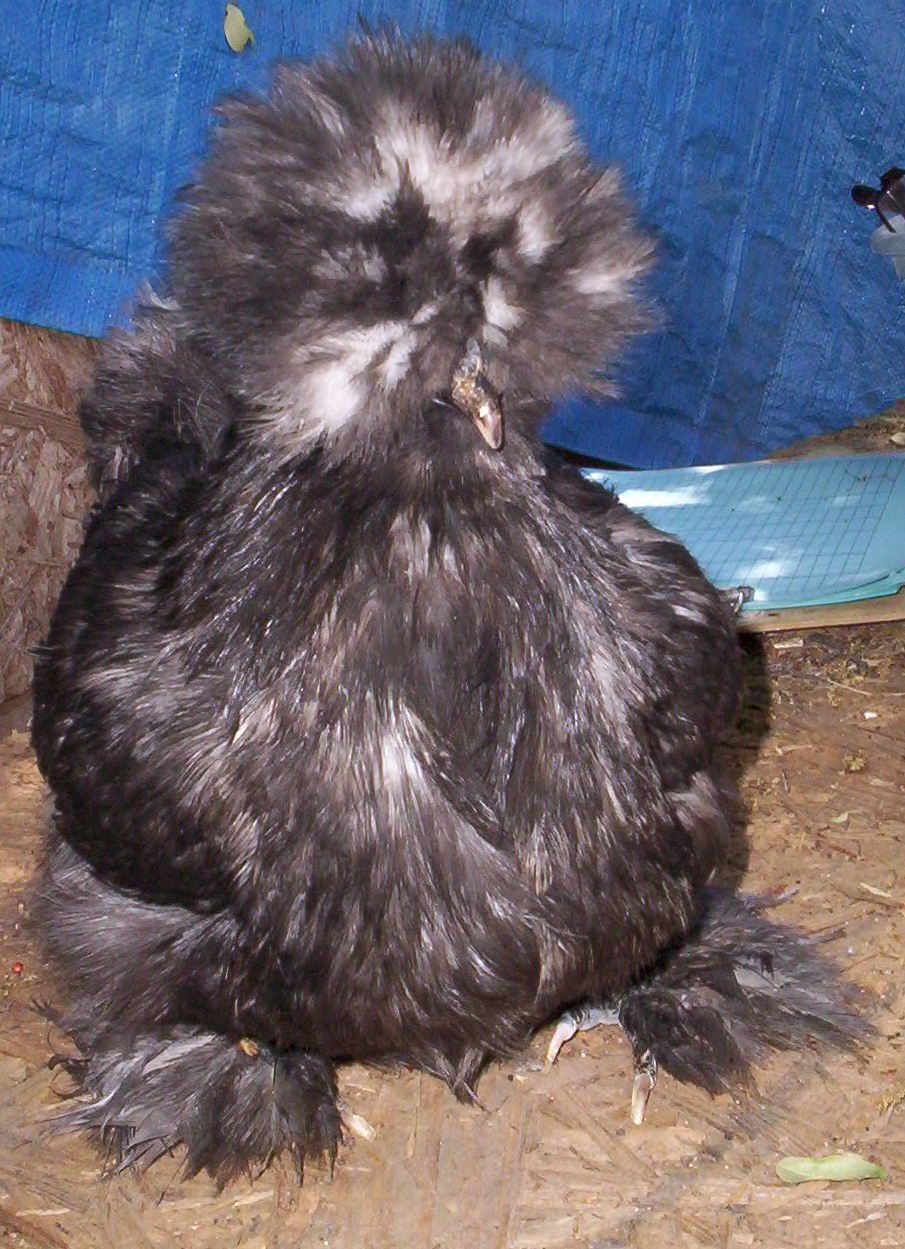 The feathers are actually white at the base with black tips.
Certain areas almost make her look like a reverse paint - whatever that is!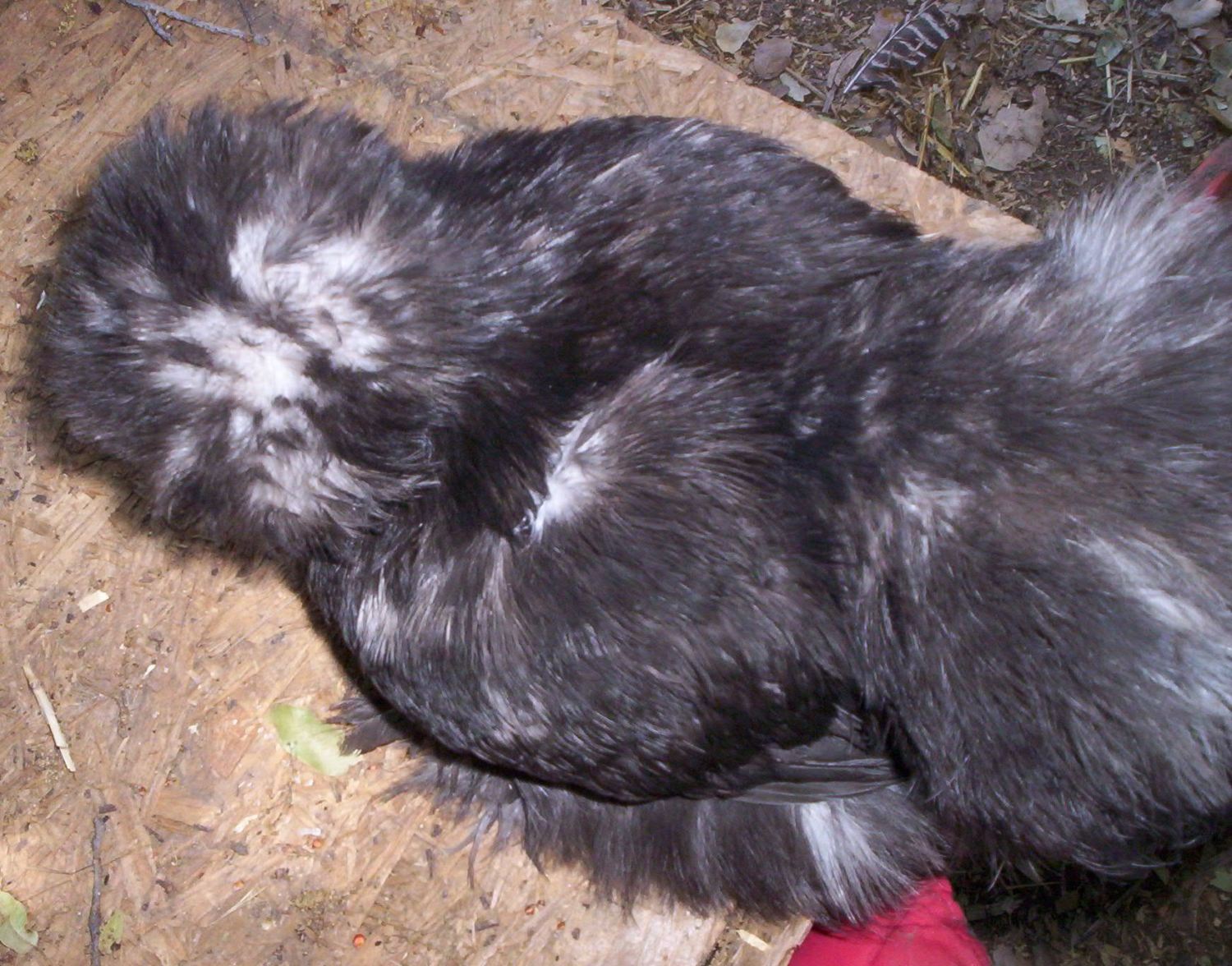 Okay, so what do you all think?
Last edited: