Hey guys, hatched my first batch ever, Silkies. Bought two batches, one from a breeder, and one set from a family farm that said they were from a 4-H project. These guys are about 4 weeks old.
The Silkies from the breeder are feathering out great, and these guys are too, just a little different...One has no tail?? Or a very small one??
Does this look like a Silkie, or mixed with something?? Where is the fluffy butt?? Has huge leg and foot feathers, is beautiful, but not sure what I am looking at...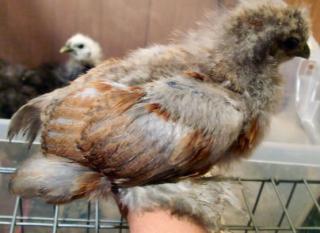 I didn't want to have a heavy load time on the page, so if anyone needs another shot let me know...